"The real voyage of discovery consists not in seeking new landscapes, but in having new eyes." –
Marcel Proust
Hola!
Today we will be heading out to Sikkim, Darjeeling, a landlocked wonder of the Himalayas. We all know that Darjeeling has been the go-to hill station for vacations for a very long time, but as the above proverb says; the real voyage is in looking at landscapes with new eyes and I Kabir, will be your travel buddy for the same.
Sikkim is the second smallest state after Goa, and is truly an embodiment of nature preserved and celebrated by its people. It is blessed with majestic mountains, towering waterfalls, pristine lakes, lush green tea gardens, rich flora and fauna and the list goes on. Exciting right? So without further ado here is a brief Itinerary of our trip to Darjeeling.
Day 1: Land in Bagdogra (IXB/NJP) and head to Darjeeling (68 km – 2.5 hrs drive). Retire for the night in Darjeeling.
Day 2: Darjeeling city tour
Day 3: Darjeeling to Gangtok (100 km – 3.5), half day city tour. Retire for the night in Gangtok.
Day 4: Gangtok to Tsomgo Lake (40 km – 1.5 hrs), new baba mandir. Return to Gangtok for night stay.
With this we reach midway on our trip
Day 5: Gangtok to Lachen (107 km – 4.5 hrs). Overnight stay at Lachen
Day 6: Lachen to Gurudongmar Lake (66.5 km – 3 hrs) and continue to Lachung.
Day 7: Drive from Lachung to Yumthang valley, Samdong (1 hr). Return to Lachung and head to Gangtok.
Day 8: See-off day. Gangtok to Bagdogra airport (124 km – 4hrs).
Traveling is not simply a way of getting away from your mundane life but much more than that. It teaches you lessons about life, about the culture of many distinct societies and brings you closer to nature. Sikkim is a land where nature meets spirituality. So Kabirians, come let us celebrate the spirit of traveling together.
Day 01: Arrival at Bagdogra airport (IXB/NJP) and head to Darjeeling.
The serenity of Sikkim will sink in your heart friends. On day 1 after landing in Bagdogra we will be heading to Darjeeling. You would wish the road would never end, as the quaint hills and tea gardens will leave you in an awe. Soon we will reach Darjeeling and rest for the night as a very exciting day is planned ahead for you guys!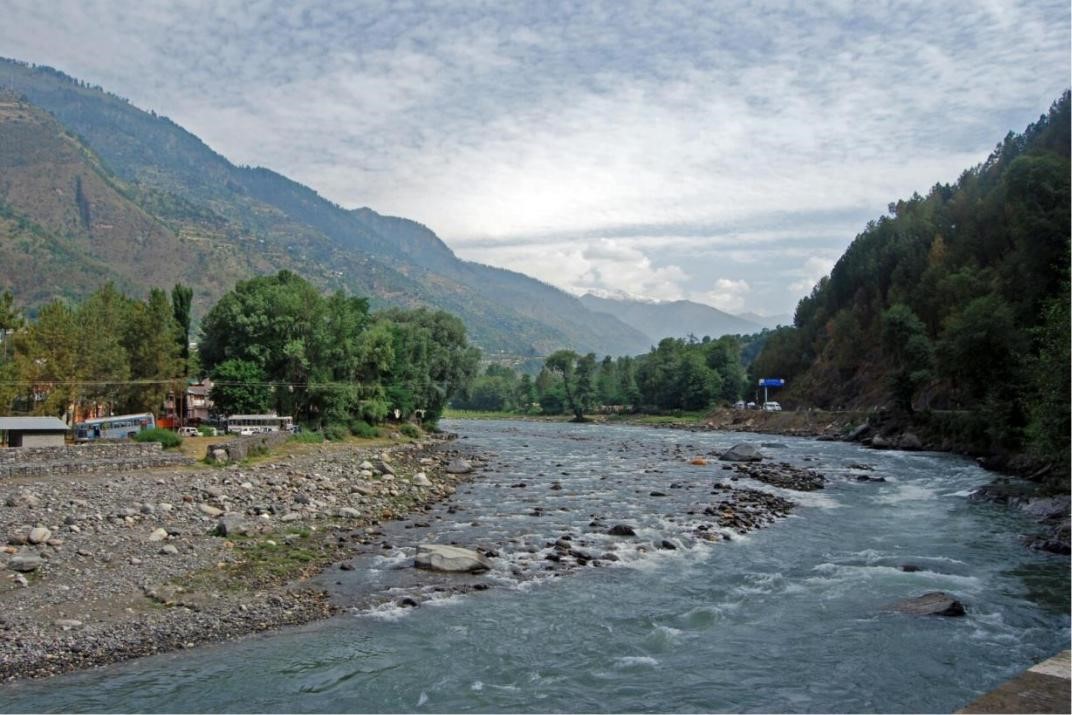 Day 02: Discovering Darjeeling and its magic.
Kabirians I have dedicated a full day to explore the beautiful hill station, Darjeeling. Early morning at 4:00 we will be going to Tiger Hill, a sunrise point in Darjeeling. Catch the first rays of the sun as it rises from behind the mighty Kanchenjunga. You might also get a peek of Mt. Everest if the weather does not play with us. If you're a poet like me, you might as well tribute one to the beauty of this view. While returning we will visit the Ghoom monastery. It was constructed in 1850.
Kabir Gyaan – Ghoom is the first ever Tibetan Buddhist Monastery to be built in Darjeeling.
Next up we visit the Batasia Loop. It was built for the famous toy train of Darjeeling in 1919 to negotiate a steep gradient. We will get a 360 degree of the entire landscape from here and enjoy the view of the toy train. It is indeed a cinematic experience. Then after a lovely local breakfast we will head to the Darjeeling Zoo followed by a visit to the Mountaineering Institute. It is considered one of the best school in the world and was built in 1954. Now, we are in Darjeeling and we have to see the Tea Gardens for which we will visit the Happy Valley Tea Estate. We then visit the
Tenzing Rock and Gombu Rock. It is named after Tenzing Norgay, the first man to climb Mt. Everest with Edmund Hillary.
Kabir Gyaan – Tenzing himself used to practice at this gigantic natural rock early on in his life.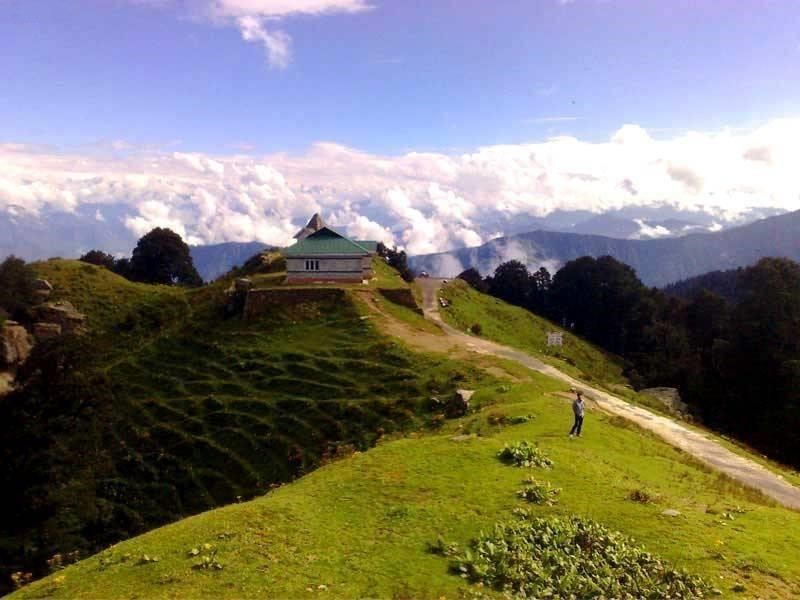 Next up is the Tibetan Refugee center where we can see how the underprivileged Tibetan community is helped. You can buy handcrafted carpets, shawls and much more from there. My goodness Darjeeling has so much to offer. We will now visit the Lebong Race Course followed by the Japanese Temple and Peace Pagoda. These are open to people of all faith as it's main aim is to promote peace and diversity. The Pagoda has 4 glittering gold statues of Lord Buddha. If there is any more energy left, which I guess Kabirians can never lack you can spend the evening exploring the streets, shop, buy souvenirs for your loved ones. With this our day ends and we bunk in for the night.
Day 03: Drive from Darjeeling to Gangtok
So today we will be heading to Gangtok. After the blissful and serenading experience of the mountains we will be admiring Gangtok. The first thing after breakfast on our agenda today is the visit to Tashi View Point. Get a panoramic view of Gangtok with Mt. Kanchenjunga and Siniolchu in the background. Click pictures and collect memories. We then head to Ganesh Tok to seek blessings of Lord Ganesha. If you're in Gangtok, I cannot let you go before making you experience the ropeway. Enjoy breathtaking views of this mystical land from above. Then we visit the Banjhakri Falls and energy park followed by a visit to the Cottage industry. Next up is the Do Drul Chorten, one of the most important Stupas in Sikkim. Then we visit the most respected research institute in the world, Research Institute of Tibetology. It is very famous around the world for imparting knowledge on Buddhism and its philosophies. It's now time to visit the Flower Exhibition Centre. Sikkim is blessed with a variety Flora that is also exported which one can see and get acquainted with. We then head to the last spot for the day, the Bakthang waterfall. Those who feel like relaxing can do so while the adventure junkies can try rappelling. It's been a long day right? So let's jump into our beds for the night.
Kabir Gyaan – Do Drul Chorten houses some very rare Tibetan manuscripts.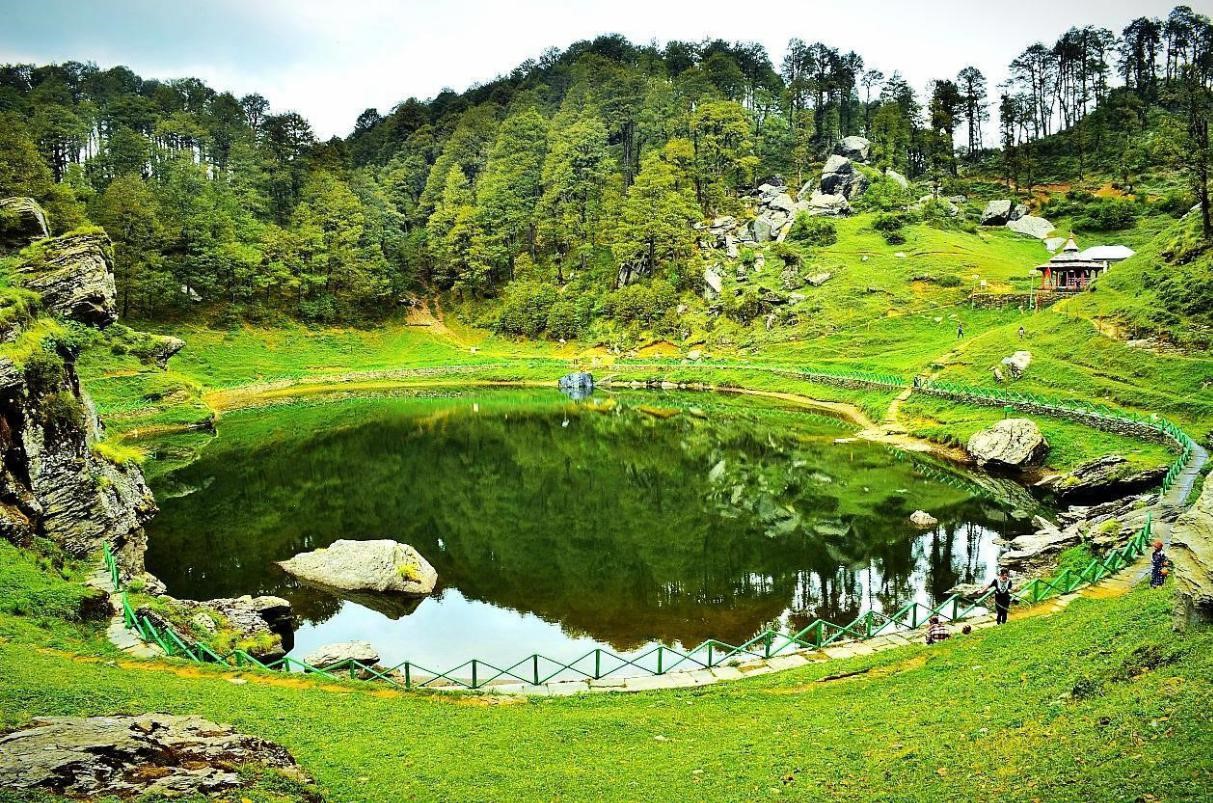 Day 04: Gangtok to Tsomgo Lake and return to Gangtok.
Morning Kabirians! today we will be setting off early morning after a hearty breakfast to Tsomgo Lake, also famously known as Changu Lake (meaning source of water). It's a dream come true to watch the beauty of the lake in winter when it is majorly frozen. Situated at an altitude of 12,310 ft, this lake holds spiritual importance for the local monks. The lake is surrounded by imposing mountains which reflect on the crystal clear water. You will also get a chance to enjoy
a Yak ride there. We then move to pay obeisance to Baba Harbhajan Singh who lost his life while serving in the Indo-China War. It is said he appeared in the dreams of his fellow sepoys and asked them to build a samadhi for him. Many short films have been made on this true incident. Such wonders will enchant your experience. Then we will head back to Gangtok, experience the local cuisine of Gangtok and rest for the night.
Kabir Gyaan – In early days the Llamas used to study the color of the lake and predict the future uncertainties. As I said, Sikkim is a mystical land guys!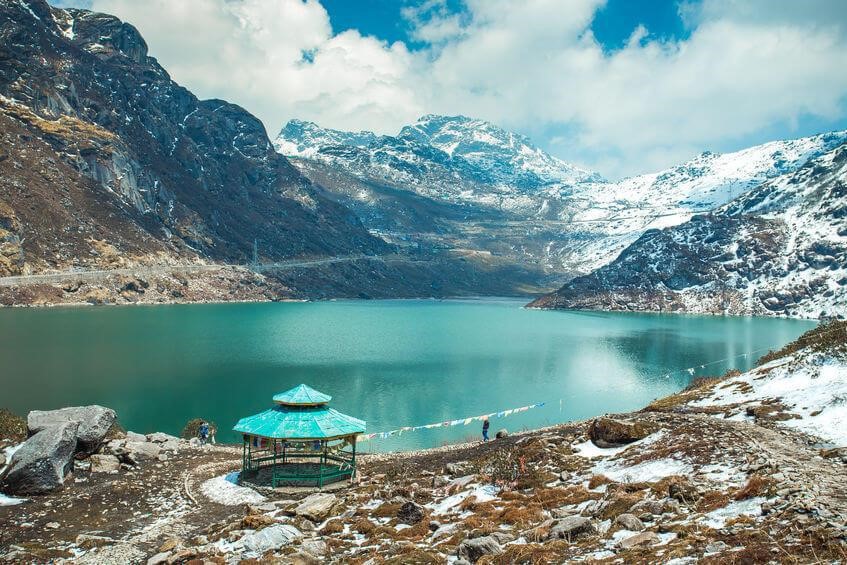 Day 5: Gangtok to Lachen
After a long exciting day of visiting the frozen wonderland, we will now have an early morning drive to Lachen in North Sikkim chasing the sun rays on the way, we will visit the most awaited destination Singhik, Seven Sister Waterfalls, Chungthang Confluence. The waterfalls
are surrounded by luscious greenery and are a treat to the sore eyes acting as a peaceful abode. After the serene glimpse of the waterfall, we will head to a local restaurant for having a wholesome meal. After which we will check in a guest house or a hotel to relax our tender muscles, curl up and get cozy for the day. The evening will be free, all the kabirians are free to spend the evening as per one's liking, the clan will have an overnight stay at Lachen.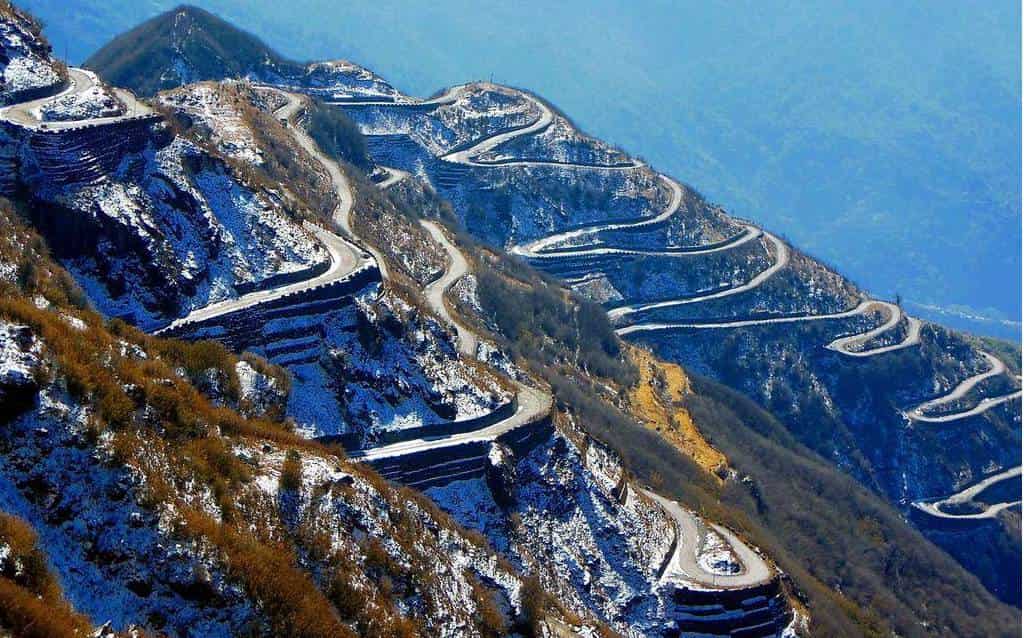 Day 06: Lachen to Thangu, Chopta Valley and Gurudongmar Lake and night stay at Lachung.
Today we will be up, close and personal with the locals of this beautiful land. Early morning, we drive to Thangu village located at an altitude of 13,000 ft. This snow wonder is usually shrouded in snow till the month of March. The wooden houses, tall alpines, and blue skies will be etched in your memories. We then proceed to Chopta Valley. This valley is known for its vast meadows, panoramic views and high altitude vegetation. I am definitely planning to buy my retirement retreat here and once you have seen this place you would want to do the same ;). We then drive for 30 km and reach Gurudongmar Lake which is at an altitude of 17,800 ft. Such is God's wonder of creating nature. The vague backdrop of Mt. Kanchanjunga adds to its beauty.
Kabir Gyaan – There is a portion of the lake that never freezes even when the temperature drops to minus. Legend says that the villages asked a saint to solve their water crisis and he touched this portion of the lake so that it never freezes.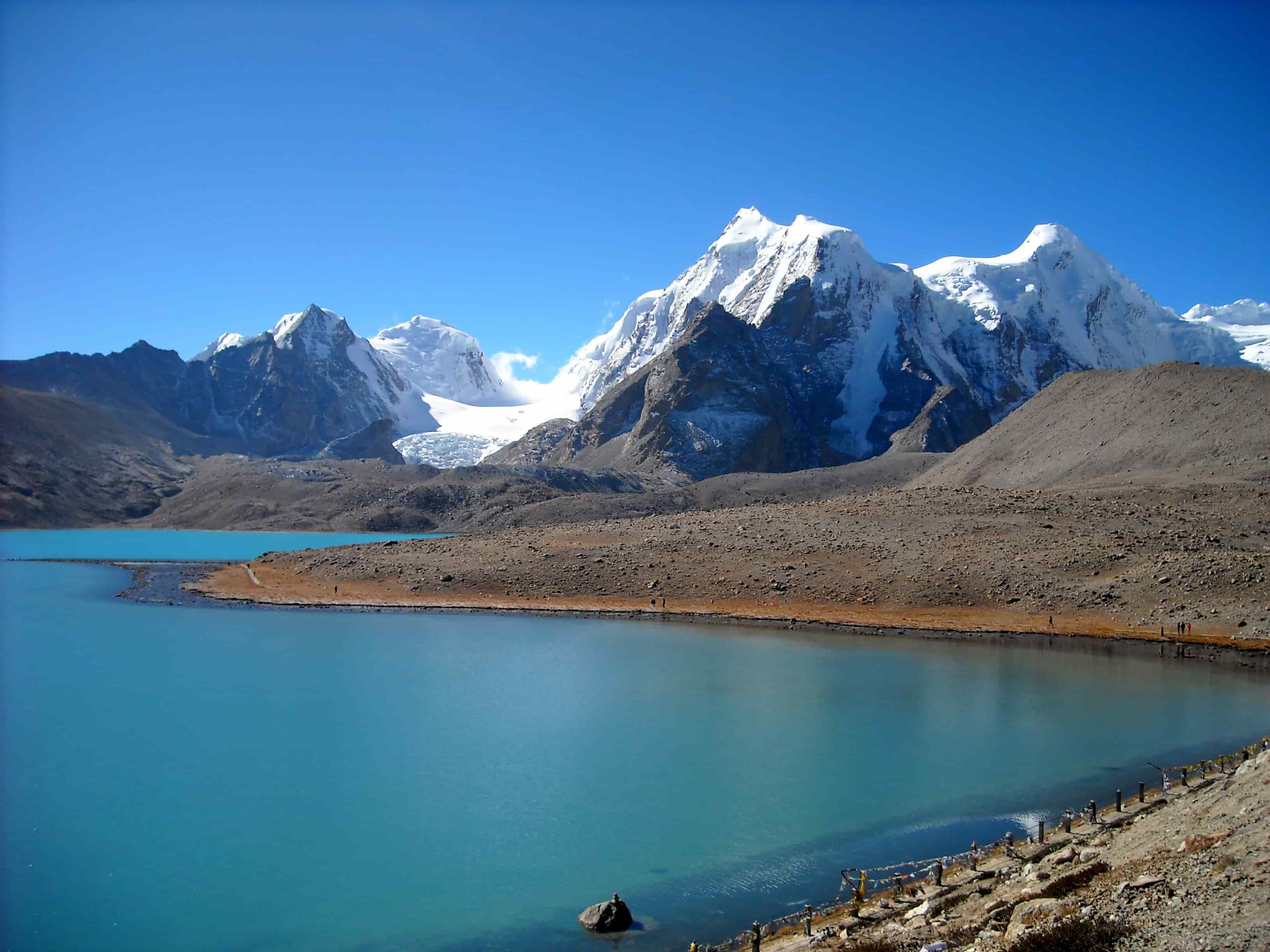 We then head back to Lachen to grab quick lunch and leave for Lachung visiting the Chungthang confluence and Vimala waterfalls on the way. On reaching Lachung we relax and spend a leisurely evening, I'll be your host for the evening, you're in safe hands :). It's been a very long day we will test for the night here at Lachung.
Day 07: Lachung to Yumthang Valley and return to Gangtok from Lachung.
Kabirians trust me when I say this today you will be seeing heaven on Earth, if I wanted heaven I'd want it to be like Yumthang Valley. Located at an altitude of 11,800 ft this valley can simply be referred to as a bed of flowers. Red, blue, pink and many different colored rhododendrons can be seen as far as your eyes can see. We will also be enjoying the hot spring there and rejuvenate ourselves. We will now be heading to the Zero Point which is at an altitude of 15,300 ft; this drive will be very challenging friends as it requires good balance and alertness especially in winters. At a distance is the international border of China. I'll also treat you guys with some Pakoras and Chai, it's a must you know. We will then be driving back to Lachung, and after filling our bellies leave for Gangtok. We shall then bunk in and rejuvenate ourselves in the night in Gangtok.
Ah! It's been a wonderful journey isn't it? Today we say goodbye to the mountains with a promise to come back and seek more such adventures. After breakfast we return to Bagdogra airport for departures.
Day 08: Day for Goodbyes.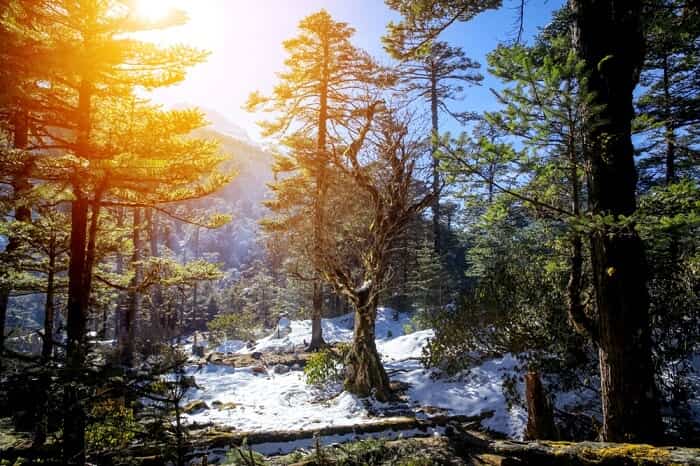 As I said earlier, a true Voyager is one who visits places with new eyes and perspectives. Let the irony of Sikkim which is magnificence and simplicity stay with you.
Goodbye!