Greetings from Chal Kabira,
Today, I Kabir your travel buddy am going to take you guys on a journey to the land that can be synonymous to the words 'remote', 'unexplored' and 'fascinating'. If you are over the jazz of all the cliché or touristy destinations around India, then you have come to the right place.  I am talking about the 'seven sisters states'; North East India. This untrodden state of India is known for its absolutely varied culture, magnificent hills, some of the largest waterfalls in the country and its unique cuisine. This destination should be on every explorer's wish list and if you're reading this, your wishes are going to come true very soon.
So why wait? Let me quickly give you a brief Itinerary of our visit to North East India.
These 10 days are going to make a place in your heart. So, pack up and let's set off to the obscure hills of North East. The journey will be challenging but it will be worth the challenge. So let me show you culture, marvelous hills, and magic of North East.
Day 01: Arrival at Guwahati airport (GAU) and head to Shillong.
It's time to avail your coupon to freedom. On day 1 after landing in Guwahati, we will be heading to Shillong. The drive will enchant you when all that you will be able to see is the green vastness of the Assamese landscape; unspoiled nature at its best. The cinematic landscape with blue skies and green hills will serenade your soul. On our way, I will be taking you to Umiam Lake for some en route adventures. The sprawling lake is a treat for the eyes. It also caters to adventure seekers who want to experience water cycling and kayaking to name a few. We then head to the 'Scotland of the East' known so for its extensively lavish golf courses. Shillong is situated at an altitude of 4910 ft. and the word 'perfect' is apt to describe the hill station. After a long journey, it's time to bunk in for the night.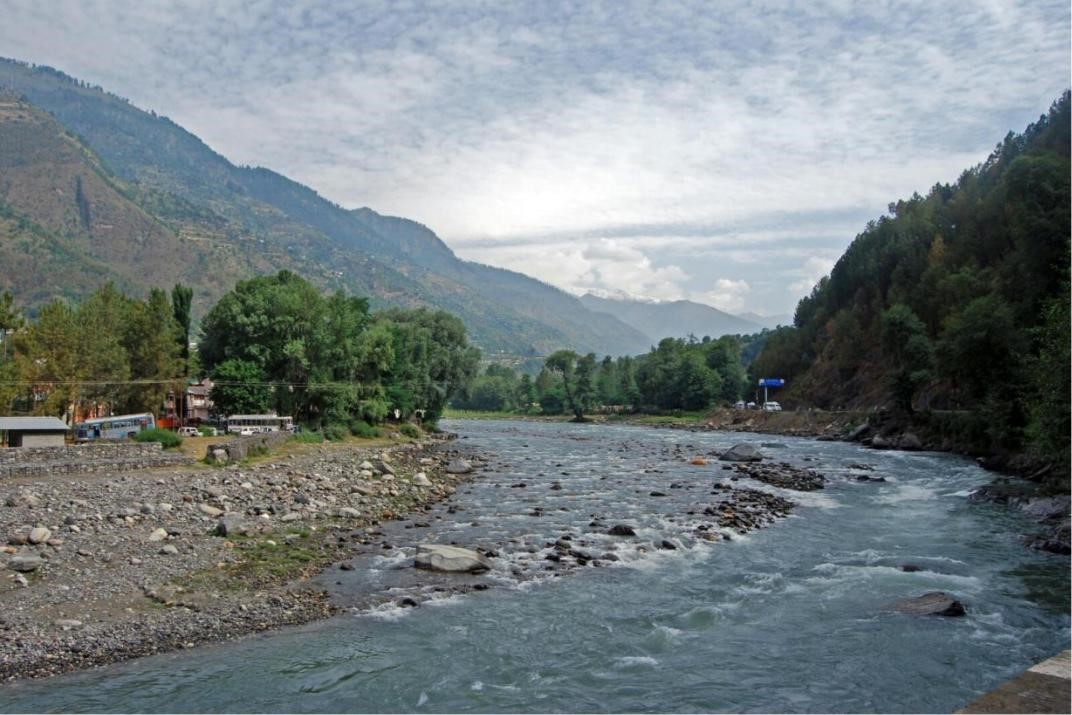 Day 02: Head to Mawlynnong followed by Dawki and return to Shillong.
Morning! today after breakfast we will be heading to Mawlynnong. Be ready to be amazed by the enigma that awaits you. Mawlynnong, a village nearly 80 km from Shillong has marvels that will astonish you. I am talking about a living root bridge. These bridges aren't built; they are grown with the help of the roots of the Ficus Elastica tree. The best part about Mawlynnong is the spirit of the villagers who without using any technology have bagged the prestige of being the cleanest village in Asia. Now that's a feat! Another wonder that is mind-bending is the balancing of a big boulder on a small rock. This structure has remained the same against the test of time and nature.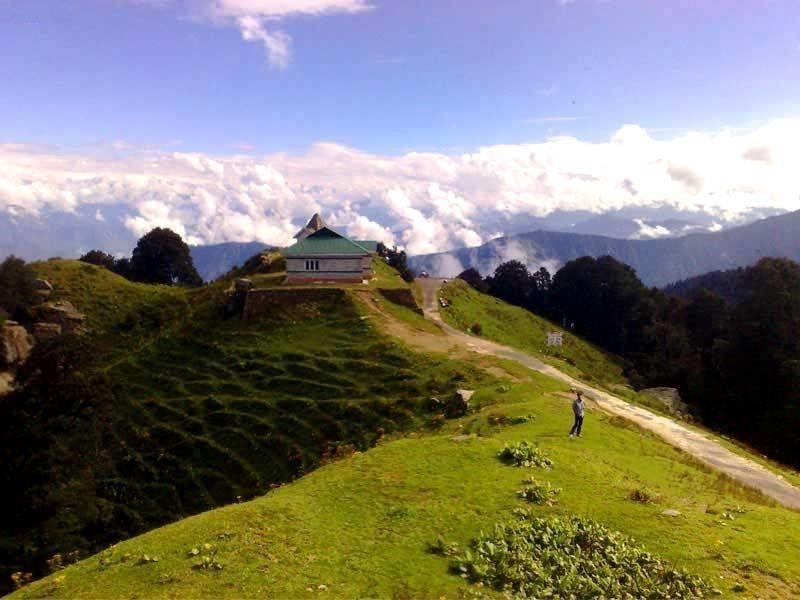 Kabir Gyaan-The root bridge has a lifespan panning more than 500 years and can hold more than 50 people at a time.
Astounded right? Me too. We then head to Dawki, a border town near the Indo-Bangladesh border which is nearly a 34 km drive. The most sought-after attraction of this place is the Umngot river. The river is literally transparent and you can click aesthetic shots of the river with a suspension bridge over it. The Britishers built this bridge in 1932. Ah! wasn't it a wonderful day. In the evening we will head back to Shillong, rest for the night and rejuvenate ourselves.
Kabir Gyaan – Both Indian and Bangladeshi fisherman fish in this river.
Day 03: Head to Cherrapunjee for local sightseeing and return to Shillong.
It is day 3 and a lot more to see. Buckle up, you are going to step foot in the "wettest place on Earth". On our way we will visit the Elephant falls or as the local Khasi people call it, Ka Kshaid Lai Pateng Khohsiew or (three steps waterfall). We now hit the road and go to the Shillong Peak situated at the height of 2000 meters. Behold the bird's eye view of Shillong with the backdrop of the Himalayan range. Now we will go check out the Mawsmai Caves. The road that leads to the cave is through a forest. Fascinating right? The forbidden tunnels inside the cave will make you curious while the prehistoric fossils will take you back in ancient times.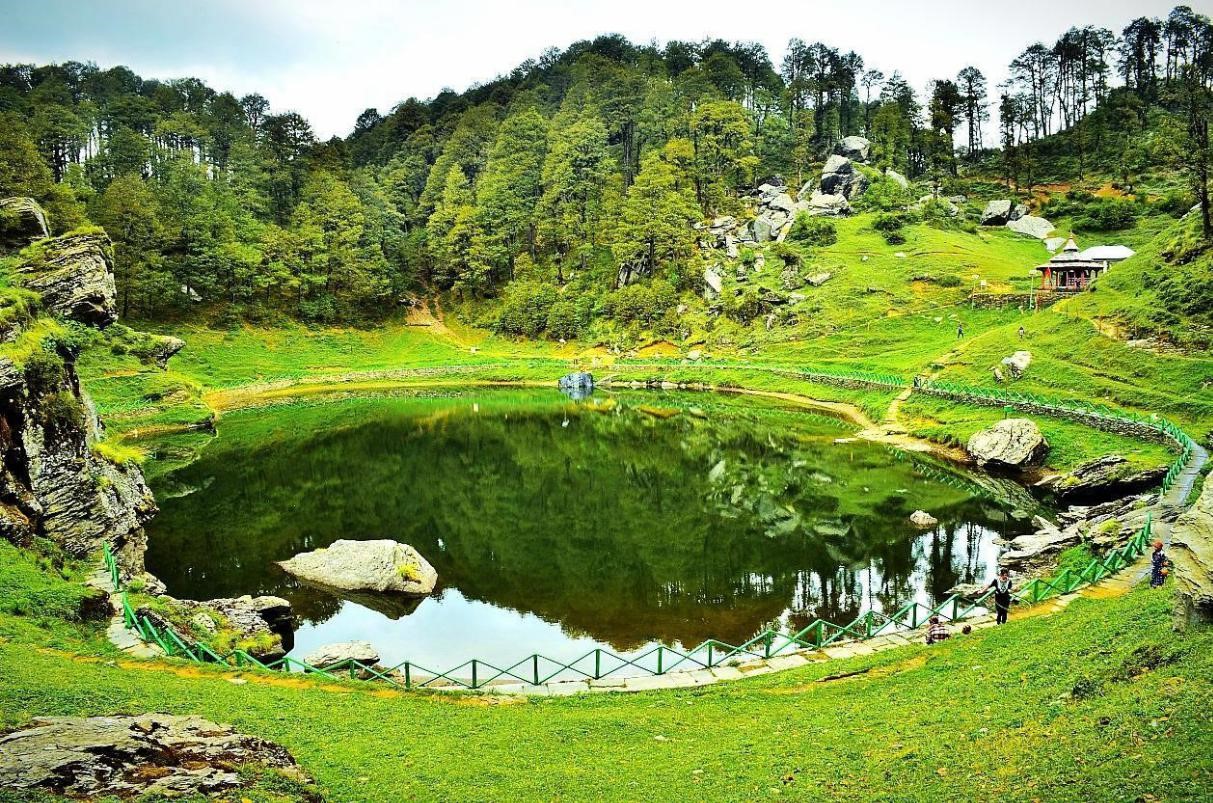 It's now time to visit the 4th highest waterfall in India, the Nohsngithiang Falls. At a height of 1,035 ft, the waterfall will surely make you feel very small. Then we head to Dainthlen  Falls another spectacle that has a legend attached to it. I will tell you when we reach there ;). Now it's time to visit the Nohkalikai Falls, the 4th highest in the world falling from a height of 1,100ft into an ultramarine pool below. A sheer lot of natures best can be seen in Meghalaya and it's truly wonderful. After a tiring day we will now head back to Shillong for a night stay.
Kabir Gyaan – There are cave networks in Jaintia Hills that's are still undiscovered.
Day 04: Drive to Kaziranga Wildlife Sanctuary.
Today early morning after breakfast we will drive to Kaziranga Wildlife Sanctuary to meet the famous one horn rhinos. We will take a quick stop at Thekeraguri and taste the local cuisines, I love this part. Then we go to Hathikuli, India's largest organic tea estate. Hathikuli means 'frequented by Elephants'. It is spread across 687 acres of lush green lands. We will then head to Kaziranga Orchid Park in Durgapur. Orchids are the pride of North East India. It is spanned out on 6 acres of land. The variety of plantations truly tell us of the richness of the land. Let the magic sink in and retire for the night.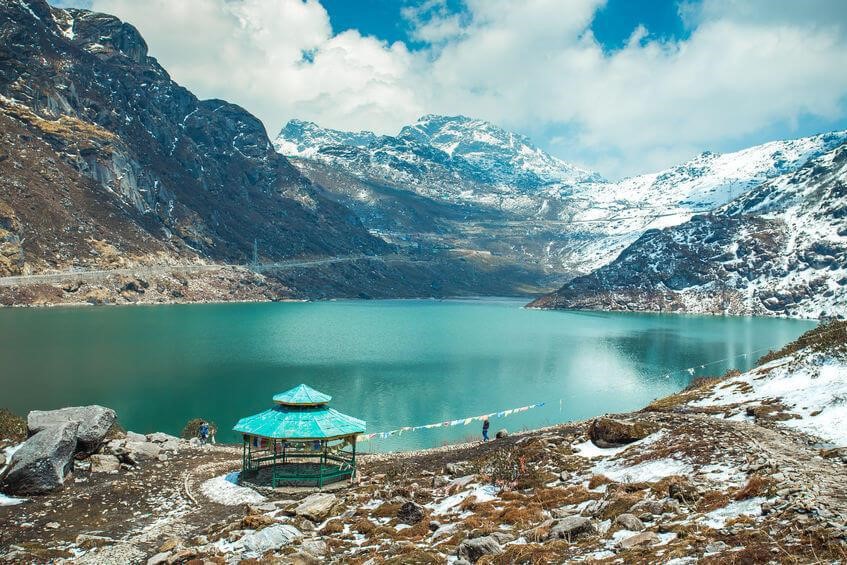 Day 05: Kaziranga wildlife exploration followed by a ride to Dirang.
Early today we will go to Kohora to enjoy and come face to face with nature's prized creatures. There we will go for an elephant ride after which we will come back to have breakfast and leave for Dirang. This is going to be long ride folks, but the scenic beauty will compensate for the same. But first, let some adventure kick in. River rafting in the Jia Bharali river is so much fun with friends. We will also see a variety of bird species there. After that we again set off for Dirang. The recurrent waterfalls en route will enchant you and make you want to come back. We then stop to visit Asia's second largest Orchidarium at Tipi. It expands over 10 hectares of land including glasshouses, museums, and fountains. Yet another wonderful day we had. We retire for the night at Kaziranga.
Kabir Gyaan – Nearly 10,000 species of orchids are cultivated here.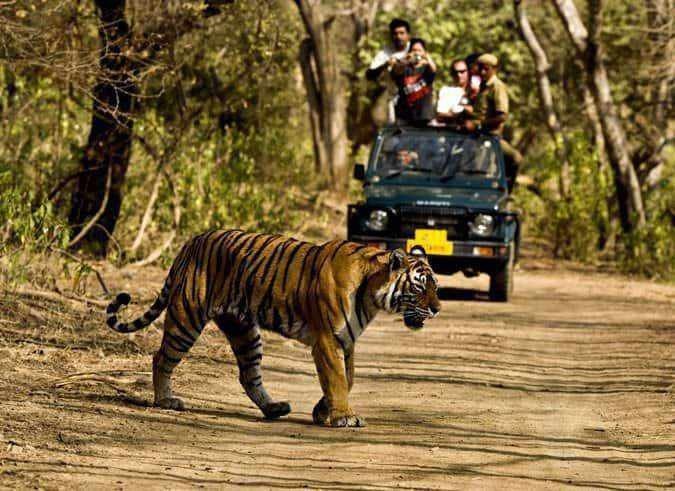 Day 06: Drive from Dirang to Tawang
Today we head to Tawang also known as the "Switzerland of the East". Today we will drive up to an altitude of over 13,000 ft. We first visit the war cemetery located at Nuranang. It is just below the Sela Pass. A tribute to the war heroes of 1962 Indo-China War.
Kabir Gyaan – It is in memory of rifleman Jaswant Singh Rawat who fought the Chinese army alone for 72 hours at an altitude of 10,000 ft.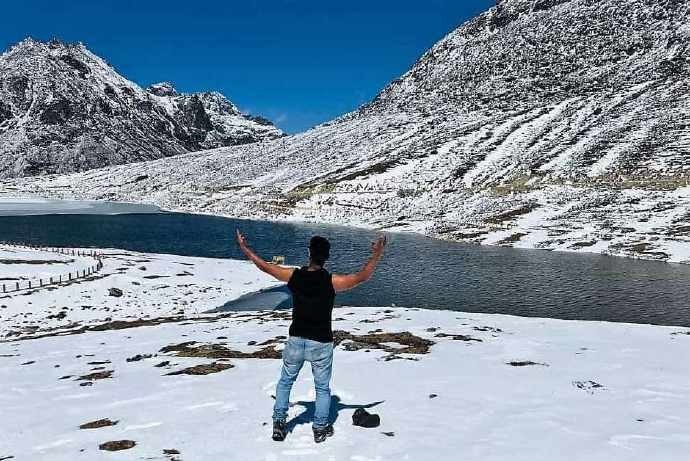 We then visit the Kiwi orchards. After that we continue till we reach the Sela Pass. Now this is what I'm talking about. We are at 13,494 ft. During winters the temperature here can go
down to -10 degrees. This is truly a marvel; shutterbugs will have a great time freezing the moments through their lens. The Sela Lake is usually frozen in winter. We then enjoy the war memorial show in Tawang and rest for the night in Tawang.
Kabir Gyaan – The Sela pass is considered holy for Buddhists as it is said to have 101 lakes around it which are holy to them.
Day 07: Local sightseeing at Tawang
Morning, today we will take a dive in the culture and history of the mountain town, Tawang. First up is the Tawang Monastery. It is the second largest active monastery in the world. It looks like a fort; it was founded by Lama Lodre Gyamtso in 1860. Religious ceremonies and dances take place in the court of the monastery.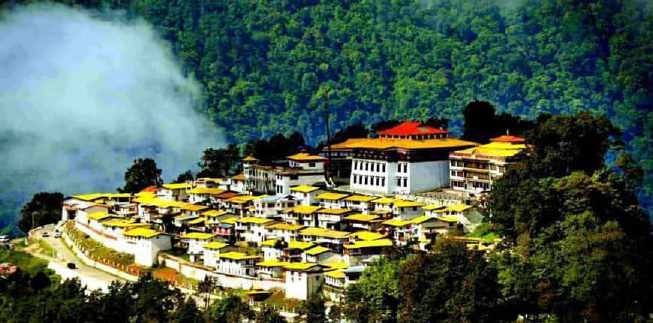 We then visit the PT Tso lake at an altitude of 12,000 ft. It is usually surrounded by snow-capped mountains in winters. Imagine the clear blue sky reflecting on the lake, what a sight! Then we visit the Gontse Garden followed by Singar Ani Gompa (a nunnery). Divinity is all around Tawang. We continue to Madhuri Lake located at an altitude of 15,200 ft. It was formed by a flash flood caused by an Earthquake in 1950. A truly picturesque sight for nature lovers. We then continue to Bum La Pass. This will be the highest point of our trip at an altitude of 16,500 ft and takes a lot of nerve to reach there owing to the dangerous roads. Make sure you are prepared for this as it will test your endurance. The sight and height will numb you down and you would wish that the time would stop. With this we end our day and head back to Tawang for the night.
Kabir Gyaan – This pass was used by Dalai Lama to escape Tibet and enter India.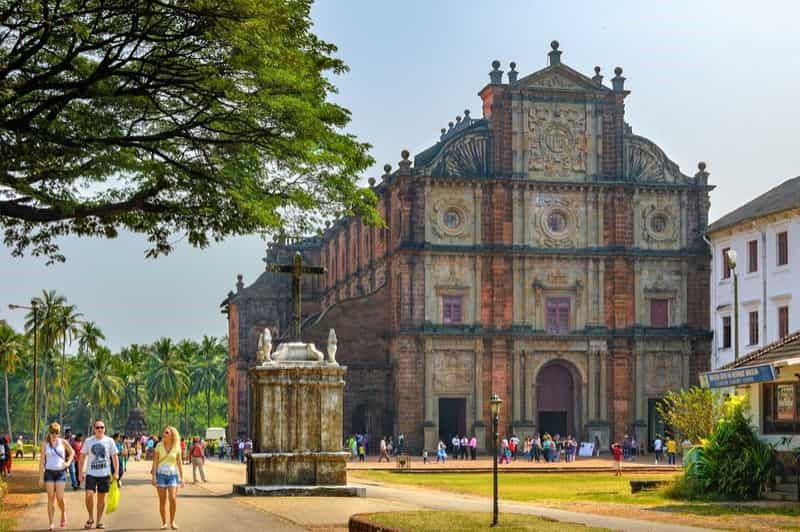 Day 08: Drive from Tawang to Bomdila
I know we are nearing the end of our trip but don't be sad as this trip will sweep you off your feet before you head home. Early morning, we will drive to Bomdila. This town provides a 360-degree view of the Himalayan landscape. We begin by visiting the Gontse Rabgyaling Monastery that, a major center for Mahayana sect of Buddhism. It was built in 1965. It is divided at 3 levels (upper, middle and lower) the upper being the main monastery. It also has a school inside.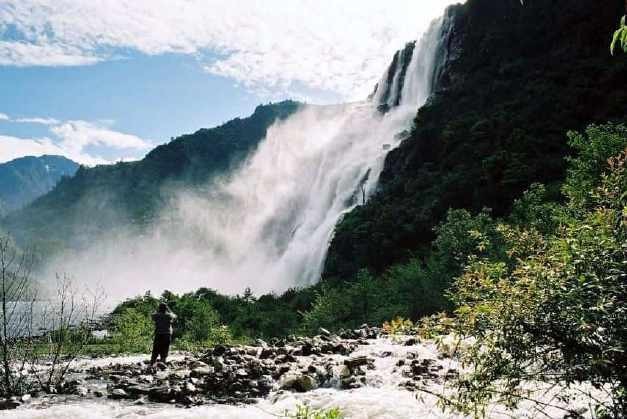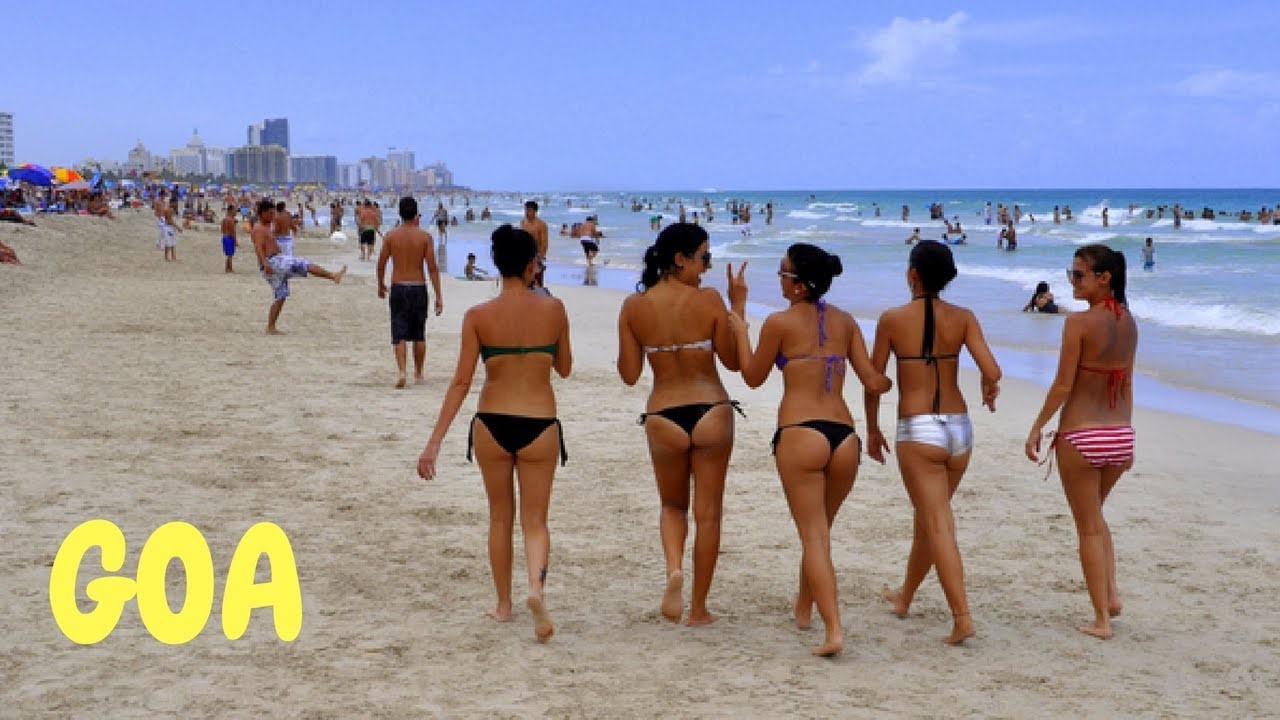 Kabir Gyaan- Beliefs say that ringing the bell of the Gompa fulfills one's wishes.
The lower monastery is called Thub-Chog Gatsel. You will experience peace at its core standing inside. We will then visit the Bomdila viewpoint. Here you will behold the entire West Kameng Valley and the Nechipu Pass. This view will be fixed in your hearts and trust me you will not need a camera to capture this site. In the evening we will visit the local market to get a local feel of the culture and in the night dream about the stunning view of the mountains in Bomdila.
Day 09: Drive from Bomdila to Guwahati.
It's time to say goodbye to the mountains friends. After breakfast we will head back to Guwahati. Make sure you have stocked your tummies as it is going to be a long 7 to 8 hours' drive. On reaching Guwahati, gift yourself a leisurely evening. Get in touch with the local culture of Guwahati, buy souvenirs for your friends and family and of course, savor the local cuisine. We will then retire for the night at Guwahati.
Day 10: Local sightseeing in Guwahati and see off.
Good Morning, today is the last day of our crazy trip. After breakfast we will visit the Ma Kamakhya Temple. It is the most unique temple of our country. It breaks the misconceptions about menstruation of women and celebrates it as a power of women to conceive. She is called the 'bleeding goddess'. Let us seek the blessings of the embodiment of Shakti and head to the airport for departure.
Kabir Gyaan- The Brahmaputra river near Kamakhya turns red in the month of June every year. People believe the goddess menstruates during this time.
North East India has such diversity to offer to make it the most unconventional treks of India. So long, for now, see you on our next journey.