Mera peak
Mera Peak is by far the most renowned trekking peak as it shows you the village culture of Nepal, followed by forests and finally to the summit 6476 m just by trekking all the way. Why Mera peak is special is because it is Nepal's highest trekking peak and it isn't called an expedition. This saves you some money as the trekking permits are cheaper than the expedition ones while giving you the same experience of an expedition. It was first climbeb by by J.O.M Roberts  was one of the greatest Himalayan mountaineer-explorers of the twentieth century and Sen Tenzing who was his Sherpa on 20 May 1953 through Mera La. The spectacular views from the top or Mera and also from the high camp will leave you spellbound in the surrounding presence of some of the highest mountains in this World like the Everest, Cho Oyu, Lhotse, Makalu and Kanchenjunga.
ITINERARY
Day 01 : Kathmandu – Lukla
Early in the morning head to the airport for your flight to Lukla which is  an approximately 45 minute flight with incredible mountain views of the Himalayan Range to offer. You will stay overnight in Lukla, capital of the Khumbu region and the gate way to the Everest region. You'll have fun exploring Lukla.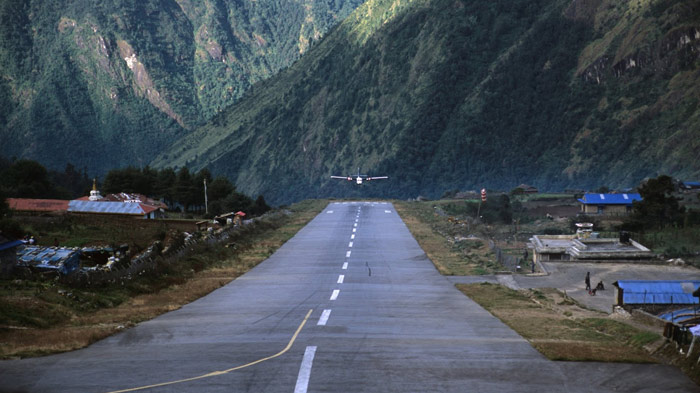 Flight time: 45 minutes
Heights: Kathmandu 1350m,Lukla 2840m
Day 02 : Lukla – Chuttanga
Get a hearty breakfast and get ready for a heart starter! We walk through Jungle trails crossing a beautiful bridge over Handi Khola and reach the small village of Surke. We keep on going south to cross the Chutok La before reaching Paiyan. The thick forest of birch, pines, silver fur and rhododendrons will make your walk easy. Crossing ridges and streams will be so much fun and at the same time you will be making progress and reach Kharka which is the grazing land for Yaks in summers. You'll be spending the first night in Chutanga.
Trekking time: approx 4 hours
Heights: Chuttanga 3050m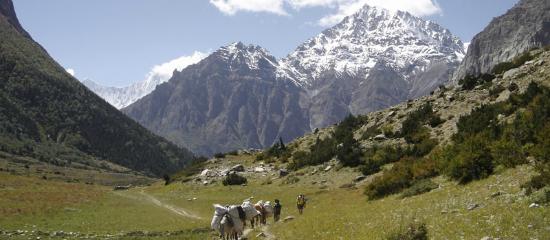 Day 03 : Chuttange – Chattra
Unlike yesterday, you get some downhill today.  But first you start the ascend to reach Chattra La which is at 4300 meters. The descent starts from here and brings you to Chattra in about 2 hours.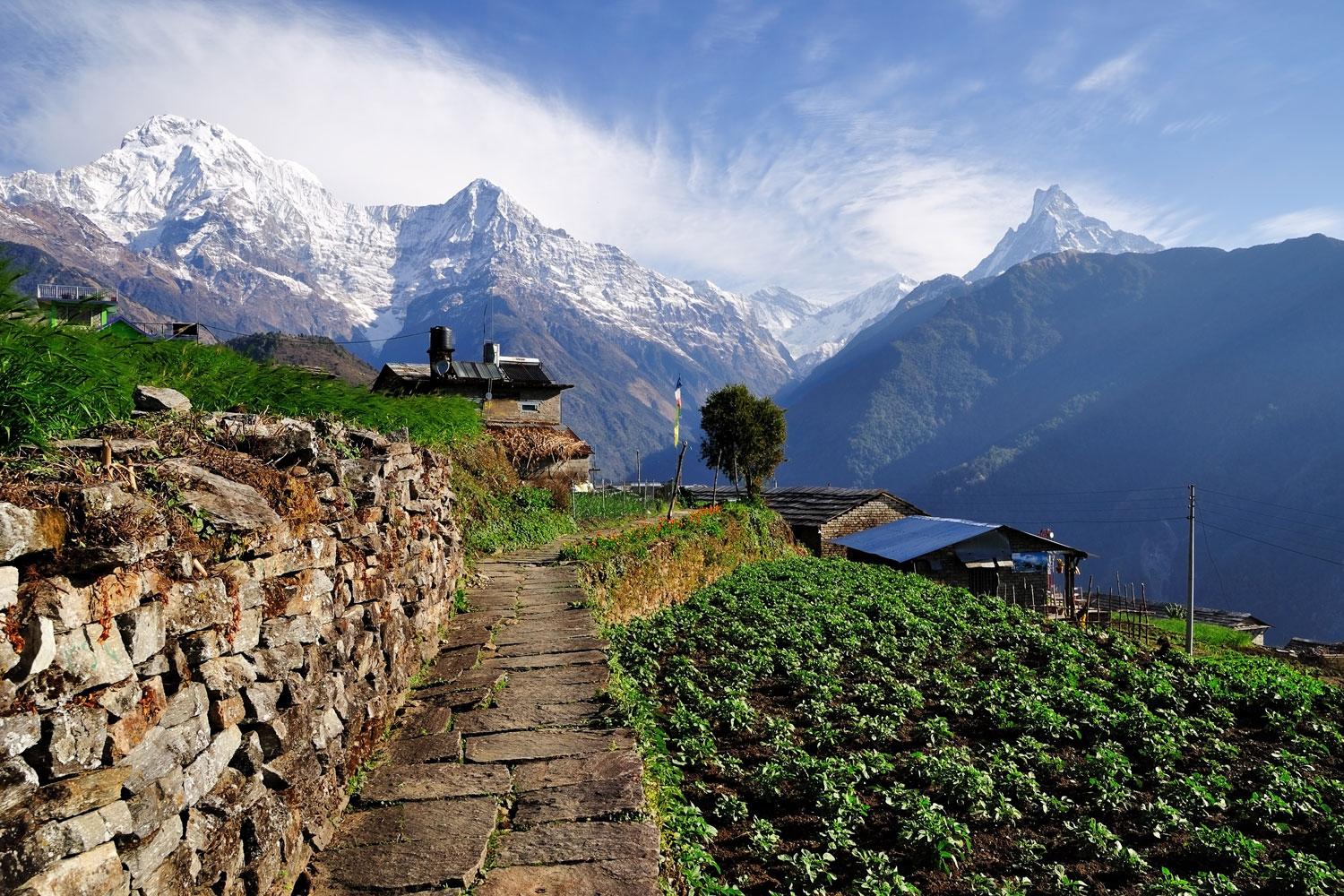 Trekking time: approx 6 hours
Heights: Chattra 4100 m
Day 04 : Chhatra – Kothe
You start off this morning with something different – downhill for about 5 hours passing through different vegetations to the river. We will descend even more to reach the river Hinku and then ascend a little to reach Kothe of Hinku valley. You will see few teahouses which operates seasonally and you can spend the rest of the time exploring. This place offers you the first view of Mera peak and it reminds you of your goal.
Trekking time: approx 6 hours
Heights: Kothe 3500m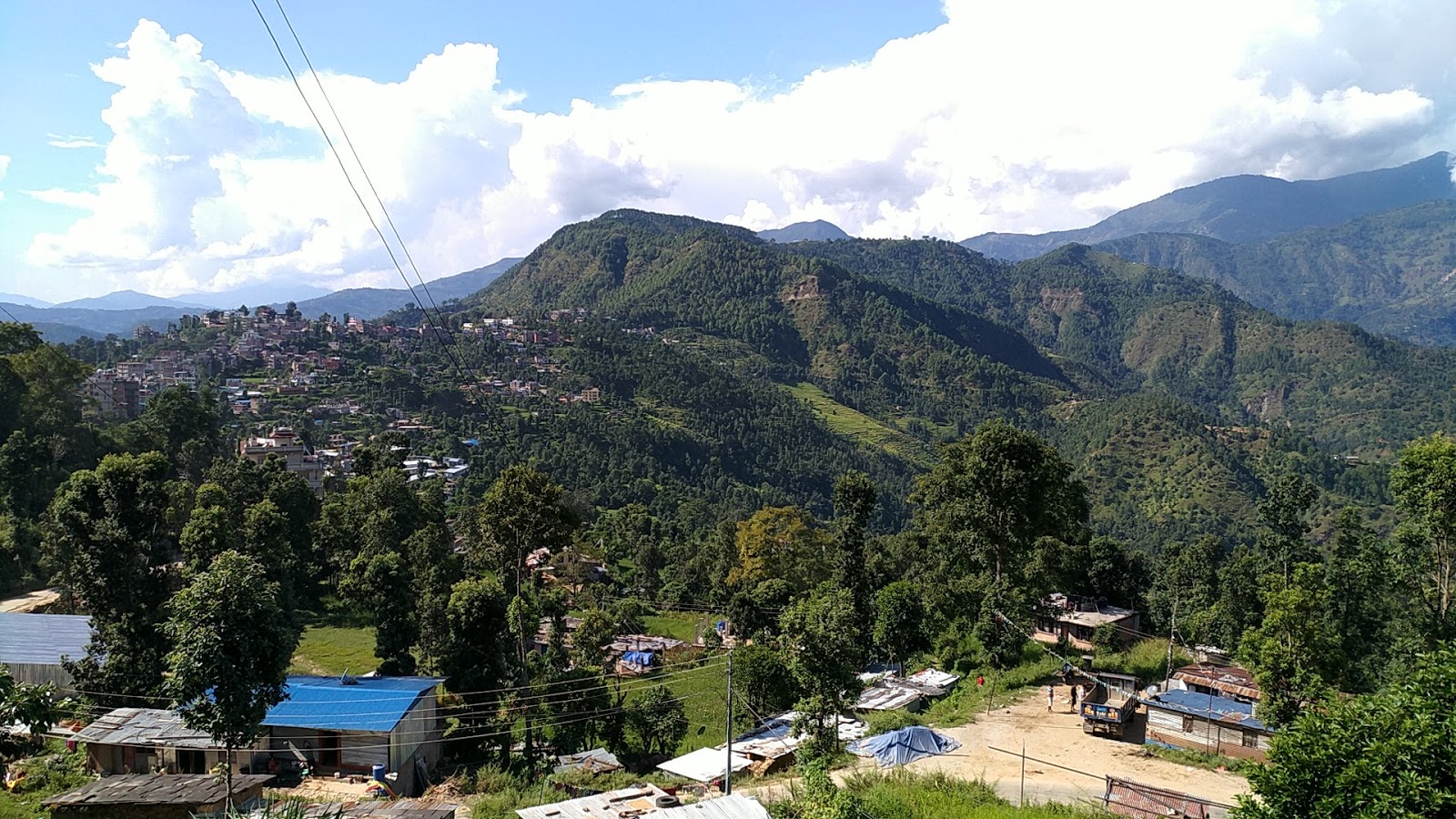 Day 05 : Kothe – Thagnak
In the west bank of Hinku Drangka, lies Gondishung, where you will take lunch and rest for a while. Gondishung is a summer herders' settlements. From here, you will pass an ancient Gompa- Lungsumgba Gompa, consider to be 200 years old. Tradition before heading from here is offering a Juniper incense to the shrine to ensure a successful ascend of Mera peak. From here, just a short walk will take you to the Thagnag. It is a pasture land for grazing Yak during summer. Our stop tonight is a small Sherpa village and you can have fun learning more about Sherpa culture.
Trekking time: approx 4-5 hours
Heights:Thagnak 4300m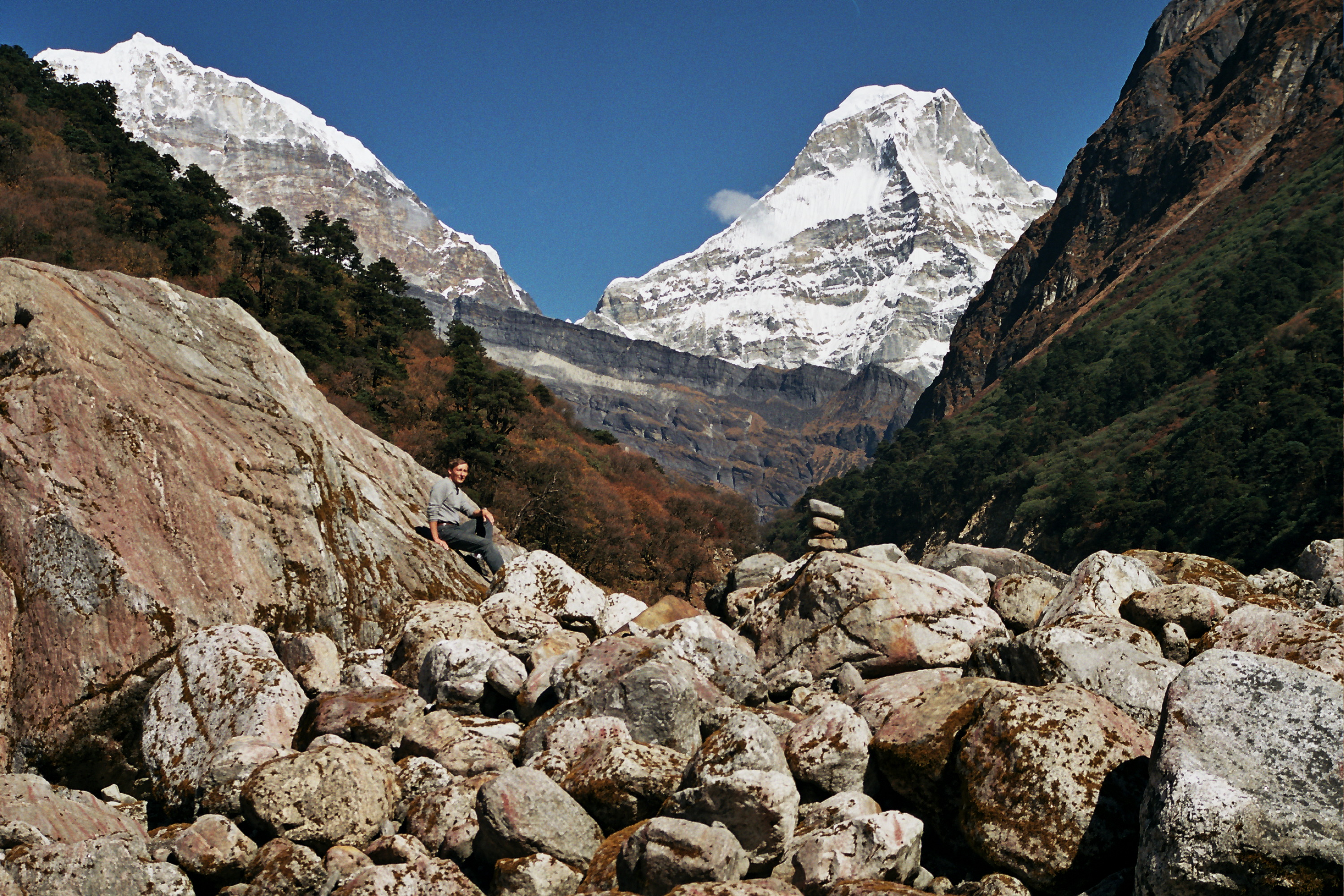 Day 06 : Rest day for acclimatization
Today is the perfect  time for acclimatization as the trek gets a little complicated from here on. We will teach you the proper climbing technique and you should practice it well before heading for the base camp. You can practice it by going for short hikes. You could go for a walk an acclimatization walk and explore a bit if you are feeling good. A beautiful place to practice is by hiking to  the glacial lake called Sabal Tsho in the north of Thagnak. Moreover, a fun way to pass time and acclimatize would be by building cairns on the flanks of the mighty Kusum Kanguru mountain.
Day 07 : Thagnak – Khare
Today's hike is an equal mixture of ascending and descending. You go uphill for two hours to reach Di Kharka and on the way you will see the lateral moraine of the Dig glacier. This place will offer view incredible views of Charpate Himal, you must get yourself clicked here. Now it's time for some downhill along the snout of Hinku Nup and Shar Glaciers until you reach Khare.  You can take your mind off the ascend and enjoy close views of Mera Peak and get some much required rest.
Trekking time: approx 5 hours
Heights: Khare 5000m
Day 08 : Rest day in Khare for acclimatization
Utilize this rest day to let your body heal itself and check your climbing gears. You can even go for a short hike with your climbing gear to get an idea of how it would be. You will also receive the training for ice climbing, though it completely depends on the availability of ice. Exploring around will give you a clear view othe Mera Peak and you can practice ice climbing of the glaciers and return back to the camp to make final preparations for the summit.
Day 09 : Khare – Mera La
After walking for an hour you'll begin your ice climbing to reach Mera La. It's about one hour cliff walk and then ice climb to Mera La. You can enjoy the beautiful scenery on reaching the Mera La, then again descend along the Hongu side for a short while and set up the camp just below the ice in the moraine to stay the night.
Trekking time: approx 5 hours
Heights: Khare 5400m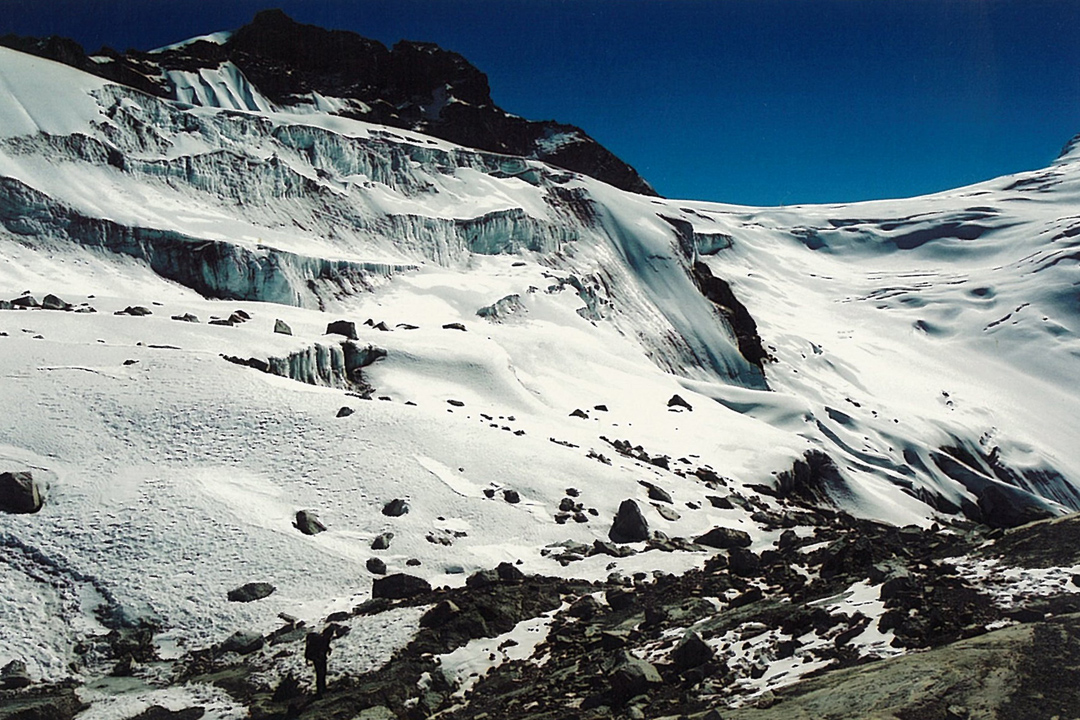 Day 10 : Mera La – High Camp
This day has a lot to offer on a personal level as it is quite challenging. The route is gradual uphill and quite hazardous as it is filled with quite a few crevasses. Though once you pass the challenges thrown at you, it has good things to offer as well, like the magnificent views of Mount Everest, Makalu, Lhotse and Cho Oyu On this day you could have magnificent mountain view including world highest Mt. Everest., Makalu, Lhotse, Cho-oyu etc. Refresh yourself and get mentally prepared for the next day.
Trekking time: approx 3 hours
Heights: Khare 5800 m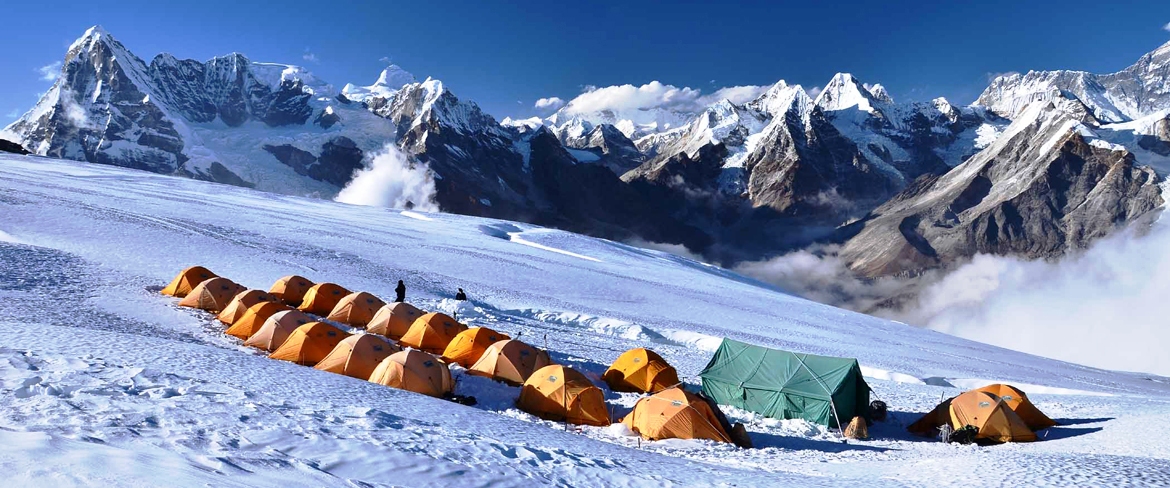 Day 11 : High Camp – Mera Peak – Khare
This is the day we all are waiting for, to finally get on top of the Mera Peak after a lot of ascend and descend. In order to summit the peak in time we start our bid early in the morning as the ascent almost takes 5 to 6 hours and the last 100 meters are the steepest you will climb. But it'll be worth the pain as you stand on the top of the peak and think of all those things which made you reach here.You can soak in the views of Mt. Everest (8848m), Cho Oyu (8201m), Lhotse 8,516m), Makalu (8,463m), Kangchenjunga (8,586m), Nuptse (7,855m), Lubuche (6,145m), Chamlang (7,319m) and other mountains over 6 thousand meters. After taking some pictures at the top and soaking in the view, we again go back to Khare stopping in between at the high camp to reward ourselves with some Sherpa Soup.
Trekking time: approx 12 hours
Heights: Mera Peak 6461m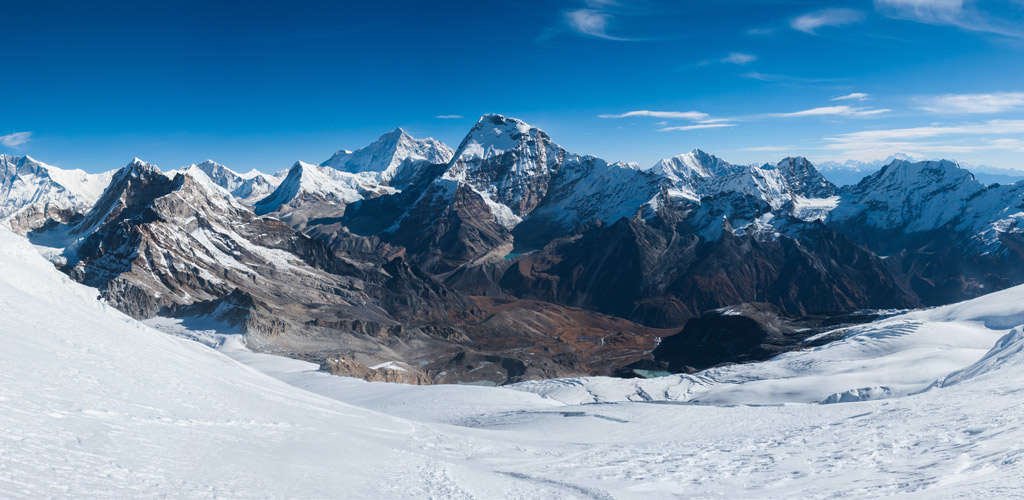 Day 12 : Khare trek to Kothe
We will retrace back through the trail to Kothe and descend through the Hinku valley on the same trail we used while  ascending. Relax yourself with plenty of local wine offerings along the way and stay the night at Kothe.
Trekking time: approx 6 hours
Heights: Kothe 3500m
Day 13 : Kothe to Chattra
We return to Chattra through the same route with lush forests of Rhododendron, bamboo and pine on along the Hinku valley.
Trekking time: approx 7 hours
Heights: Chattra 3800m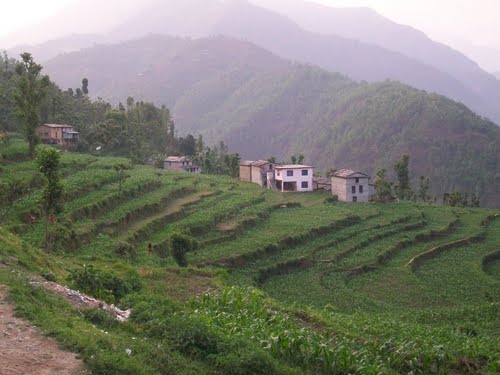 Day 14 : Chattra to Lukla
On the last day of the trek we finally enter Lukla via Chutanga. As this will be the last day of seeing some of your crew and to celebrate the successful expedition, we must party hard.
Trekking time: approx 9 hours
alpine zone and get a good rest at your overnight stop in Khare.
Trekking time: approx 5 hours
Heights: Khare 5000m
Day 15 : Lukla to Kathmandu
You will board the flight to Kathmandu from the beautiful airport of Lukla and you can utilize the rest of the day however you want.
Heights: Kathmandu 1350m, Lukla 2840m