BRAHMATAL TREK
Highlights of the trek:
                         The things that make this trek more exciting is that it's very less explored which takes it out of the list of boring and crowded tourist spots. Trekking through the dense forests covered in snow, to the grandeur view of majestic mountains like Mt. Trishul and Nanda Ghunti – it is one hell of an adventure.
Table of Contents:
Trip facts

Overview

Itinerary

Things To get

Inclusions

Exclusions
Trip Facts:
Temperature: Day: 8°C to 15°C and Night: 0°C to 7°C
Program Type: Guided trekking
Best Season: December to February
Duration:  5 Nights/ 6 Days
Region: Uttrakhand
Max. Altitude: 11,250 ft  approx
Grade: Fairly Easy (For First Timers also)
Group Size: 25 people minimum
Starting Point: Lohajung, Uttrakhand
Ending Point: Lohajung, Uttrakhand
Average Hiking Daily:  5-6 Hours
Total Trekking distance: 22 km approx.
ATM: Dewal has the last ATM point before your trek begins. It's advisable to withdraw money in Kathgodam itself
Accommodation: Camping in tents, stay in comfortable traditional Kumanon Homes at Base Camp
Brahmatal Trek Highlights:
Get a chance to witness the many small hamlets and stream through the trek.  Feast your eyes as you witness the beauty of the whole region from the top
Enjoy camping at a high summit and the clear night sky under the billions of stars. Also, enjoy a small bonfire with your friends.
Trek through some of the most alpine and forests of fir, Rhododendron and Oak.
Get a chance to witness the rare flora and fauna of this region as you continue your trek.
Catch the glimpses of magnificent Himalayan Ranges. Mt. Trishul is very close along with the views of Nandhaghunti.
During your trek you will also trek through Chota Jhandidar and Bada Jhandidar.
The snow-capped mountain and the distant valleys will definitely make you wish to come back here once again.
And also meet the local people here and share a cup of tea while you learn about their culture.
Also, taste the local cuisine of this region while you head out for this trek.
Trek description:
                  There are no major challenges along the way, you get to walk for long stretches watching everything around you come to life. It's the perfect distraction you need to clear your mind.
There are two incredibly beautiful lakes on the way to the top. One can camp on the lake side for the night and gaze at the beautiful star filled sky. Since it's a winter trek the lakes will be frozen but the view still can leave you "star"struck 😉 .
Over to the summit and the view there is ready to make your jaws drop. With the views of Mt.Trishul and Mt. Nanda Ghunti your rest of the evening is going to be a bliss.
The camping area:
                              The place shown below is going to be your campsite and this is your welcome from the legendary Brahmatal.
A trek is not worth doing unless it's challenging. The Brahmatal trek is challenging in terms of the steepness of the trek. It is steeper than Kedarkantha trek. It takes 4 hours for an average climber to reach the top and finally on reaching the top all the other peaks and the views will be at your eye level. That's going to be one hell of a view 🙂 .
Itinerary: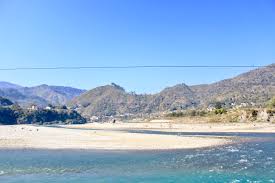 Day 1: Reach lohajung Base Camp
         Lohajung can be reached from Kathgodam. This is the base camp site for Brahmatal trek. The route after you cross Nainital is picturesque and on a clear day you can get   glimpses of Garhwal mountains. Try to reach Lohajung before sunset for a treat of beautiful view of Nanda ghunti peak. It is advised to get all the stuff by the time you reach Lohajung but just in case you forget anything Lohajung got you covered. You can buy jackets, gloves etc there in the village of Lohajung.The name Lohajung comes from the fact that Goddess Parvati defeated a demon Lohasur and so the name Loha-jung(war).
Altitude : 7600 ft. (2316 m)
Drive time : 10 hours from Kathgodam.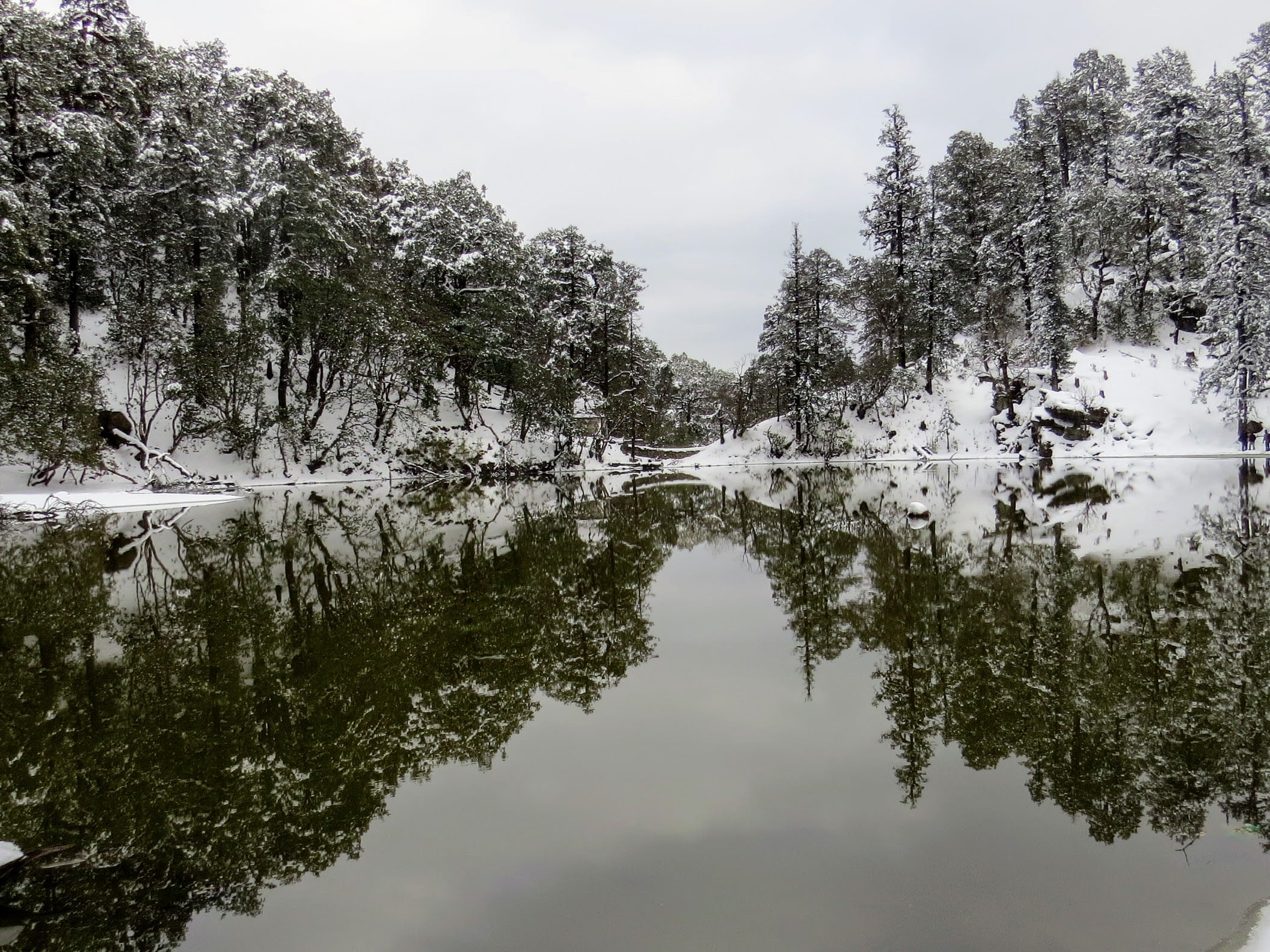 Day 2:  Lohajung to Bekaltal
The trek begins from Lohajung central market and you go up the Lohajung through a not-so-difficult man made trail. After a short trek you reach the village of Mandoli. Once you start going higher you can see Kali valley at which Kali and Pindari rivers meet. Following the water lines which are along the trek trail you can get a beautiful view covered in Rhododendron trees.
         At approximately 9000 ft you see a 10 meter long called Link-gaad. In approx. two hours you can get beautiful views of Navali Bugyal and Bagdi Bugyal. You can rest there for sometime and enjoy the views. From there it is approx 2 hours trek to the splendid views of lake Bekaltal surrounded by oak trees.
Here's your campsite for the night, beside the beautiful lake and a starry night.
Altitude:

7,600 ft (2,316 m) to 9,689 ft (2,953 m)

Time taken:

6 hours, 5.8 km

Trek gradient:

Moderate; with well defined trails.

Water sources:

You can refill your water bottles here. After a little trek you can take a break for a well deserved lunch.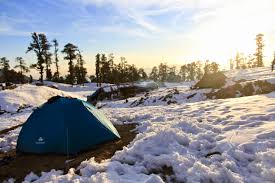 Day 3:  Bekaltal to Brahmatal:
This trail is a bit steeper than before and in the midst of Oak and Rhododendron forest which open into an open meadow.
From here you gradually ascend to the highest point of the day and then a descent to Brahmatal.
All through the trek you get a splendid views of Trishul  and Nanda Ghunti.
At a distance of 500m there lies the Brahmatal campsite at an altitude of 10351 ft.
Altitude:

9,689 ft (2,953 m) to 10,440 ft (3,182 m)

Time taken:

5-6 hours, 7 km

Trek gradient:

Moderate. After a steep climb for an hour there comes a meadow. From there it's a gradual downhill to

Brahmatal

.

Water sources:

There are no water sources on this trek. Make sure you fill up at least 2 lt of water before you start the trek.
Day 4: Brahmatal to Tilbudi:
One gets the most beautiful views of the whole trek on the day 4. Wait for it and you're in for a treat.
Start the trek a bit early and reach the pass. Trek towards Brahmatal lake through the Rhododendron and Oak trees. After a few zigzag turns you can see Brahmatal lake behind you. With the sun shining it'd be a spectacular view.
   Here you can find a water source in a meadow coming from melting of snow above. The lake disappears as you go up. Then it appears behind you a wide open valley. One can get a view of Tharali and Gwaldam, the places that you came across on your way from Kathgodam.
Don't give up because the eye-treat views of Mt Trishul and Mt Nanda Ghunti are waiting for you.
Don't take a long break as the winds are very strong. Then it's a descent with mountain on the left and valley on the right.
Then there will an ascent on the Alpine grass. As the ascent ends you reach a plain land where you get corner to corner of an eye view of Himalayan range. You get a glimpse of few peaks namely Chaukhambha, Mandi, Mana, Nilgiri, Neelkanth, Trishul, Nanda Ghunti, Maitoli.
Here awaits you a tricky narrow descent and once you are done with it you reach an open meadow "Bada Tilbudi". This is the starting point of Rhododendron and oak Forest. An hour descent and you reach the campsite Tilbudi campsite.
From the campsite, you can get a view of the whole trail of the Roopkund trek, including Ali Bugyal, the largest meadow in Asia.
Altitude:

10,440 ft (3,182 m) to  11,240 ft (3,426 m) via to 12,200 ft (3,734 m)

Time taken:

7 hours, 6 km

Trek gradient:

Easy-moderate; zigzag walks while ascending, steep descent.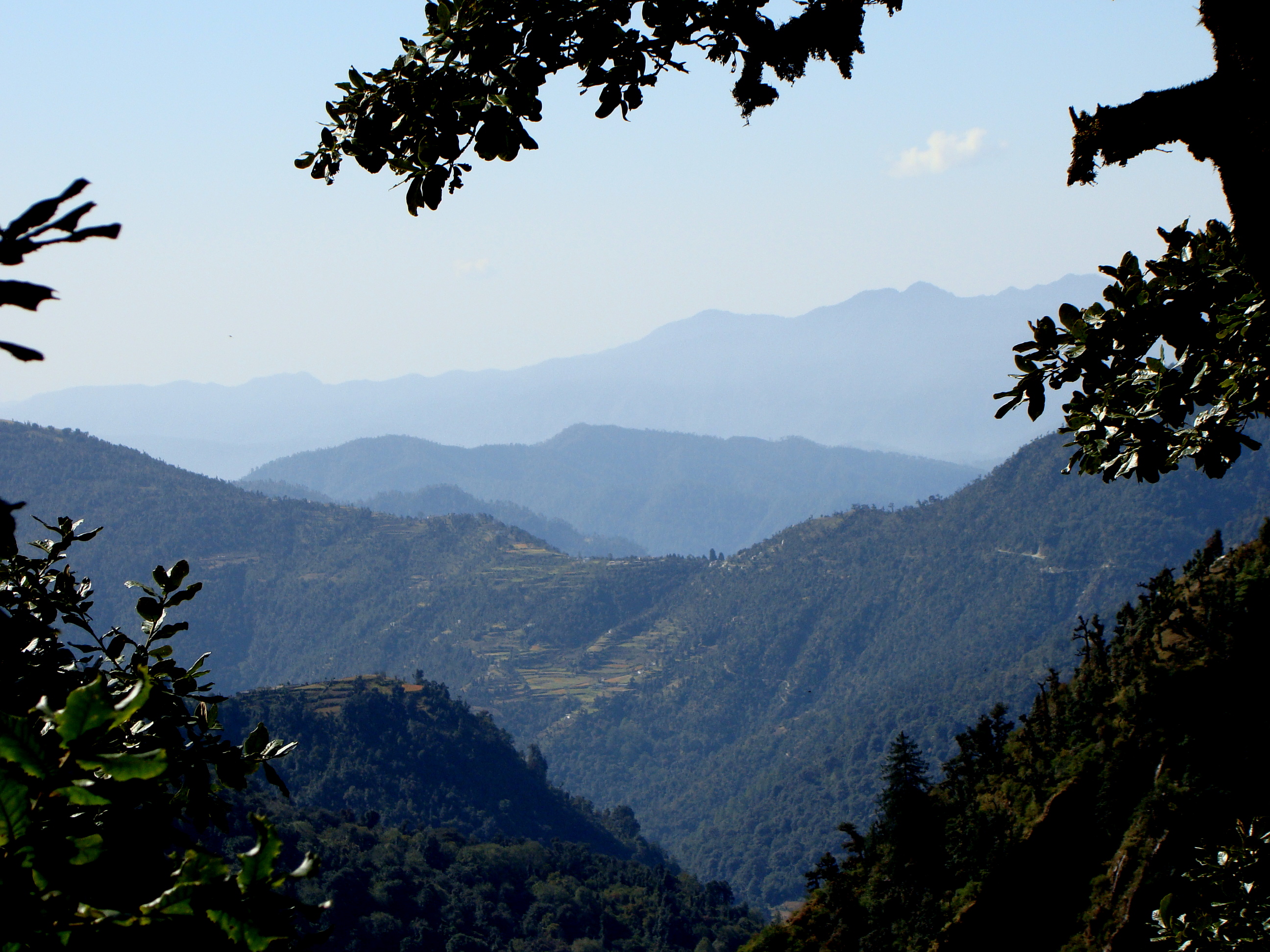 Day 5: Tilbudi tovia Wan:
Shortly after breakfast we start going down to Wan. You trek the through dense oak and rhododendron forests again. You trek through this forest to Wan.
After an hour of trekking, the trail opens up into a meadow. You can once fill up your water bottles. This place is called Chota Tilbudi.
After a short trek of about half an hour, you reach another open into a meadow. The village of Wan starts here and you can see it from below. After a half hour walk through the village you can hit the road head.
Chal Kabira can help arrange for you a jeep/Sumo from Wan to Lohajung.