Yo Guyz!
Hope you are doing good.
If you are reading this, I suppose you are really looking forward to an adventurous getaway. Things can get really monotonous in our day to day life but don't worry now that you are here I have got your back. I'm Kabir (our mascot.: P), backpacker, let me take you on a ride that you wish would never end.
If you're a passionate explorer who loves to delve into different cultures, get lost in the lanes of new cities and trek to the top of the most challenging mountain treks Chal Kabira is here to be your travel buddy and embark with you on an unforgettable escapade.
Kuzoozangpo La – Hello travelers!!
Trust me I had always dreamt of being on the mountainous roads. You know the liberation you feel which I cannot express in words here so let me take you on a small ride of the exciting journey that awaits you. On landing at the Bagdogra airport you will be welcomed by me where we will begin our journey by road to Phuntsholing to enter into Bhutan. So now that we are beginning the journey how are we planning to go about it? Here is a short itinerary for you of the places we will be visiting.
Bhutan is truly an ensemble of sacredness, aesthetic landscapes, interesting culture, magical legends, and peace. It will give you an adrenaline rush and at the same time restore tranquility in your soul. Already packing your bags? You definitely should but first, let me brief you through the itinerary of our road trip:
Day 01: Arrival NJP/ IXB to Pheuntsholing (Approx. 4-5 hrs drive)
You can now officially boast in the future that you went on a road trip in mountains , oh it is an amazing feeling. On the first day on arrival at Bagdogra airport from where you will head to Phuntsholing – The Gateway of Bhutan.
Phuentsholing (also sometimes spelt Phuntsholing) is the second largest town in Bhutan and is located on the Indian border, next to the town of Jaigaon. Spend your evening sinking in the environment and rest at the hotel in the night to rejuvenate yourselves for the drive, the next morning. I know some of you will not be able to sleep (excitement) I get it but rest is very important as a very long day awaits us.
Day 02: Phuentsholing to Thimphu (Approx. 178 km/6-7 hrs drive)
Wake up and energize yourself with a wholesome breakfast in the local stall, oh yes and taste Suja, a Himalayan butter tea (not sweet, it is salty) as it's my policy to experiment with new delicacies. 09:00 a.m. onwards we will begin the process of obtaining a permit at the Department of Immigration (Permit procedure may take time).
After the Permit is obtained, we shall head on the breathtaking drive to Thimphu. On this ride, you will come across majestic waterfalls, Bhutanese villages, rice fields and huge cypresses (national tree of Bhutan).
Our very first stop will be at Kharbandi Gumpha monastery (built by the Royal Grandmother in 1967), followed by the confluence of Paro Chu & Thimpu Chu. On arrival at Thimphu, we will check in at the hotel for an overnight stay.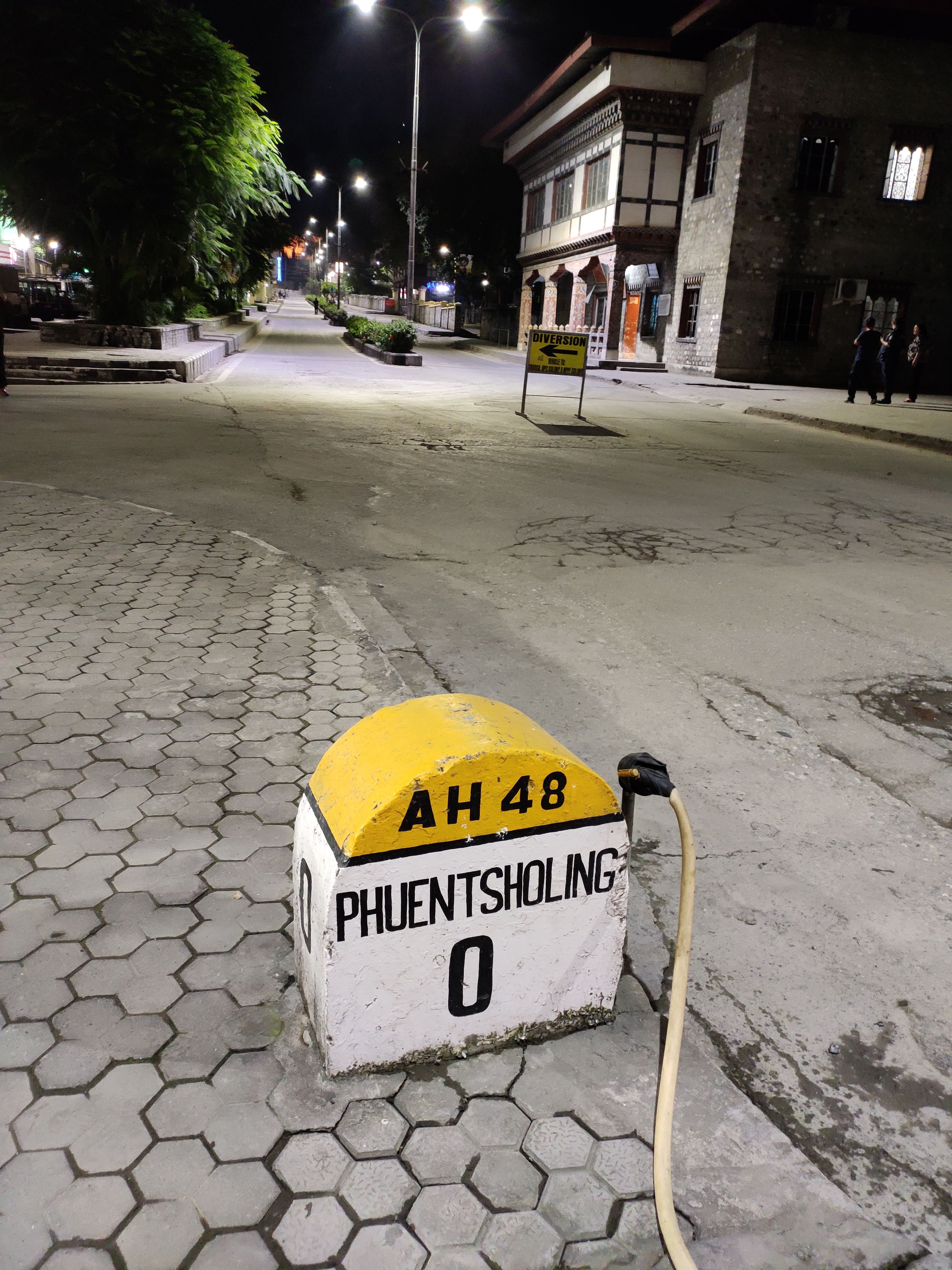 Kabir Gyaan – Near every confluence, you will find a Dzong because it is believed that evil gathers near the confluences (spooky eh!)
Day 03: Thimphu sightseeing.
Morning fellas! Try Khur le, a Bhutanese pancake, you might as well write down the recipe so that you can make it once back home or just call me I'm an expert now .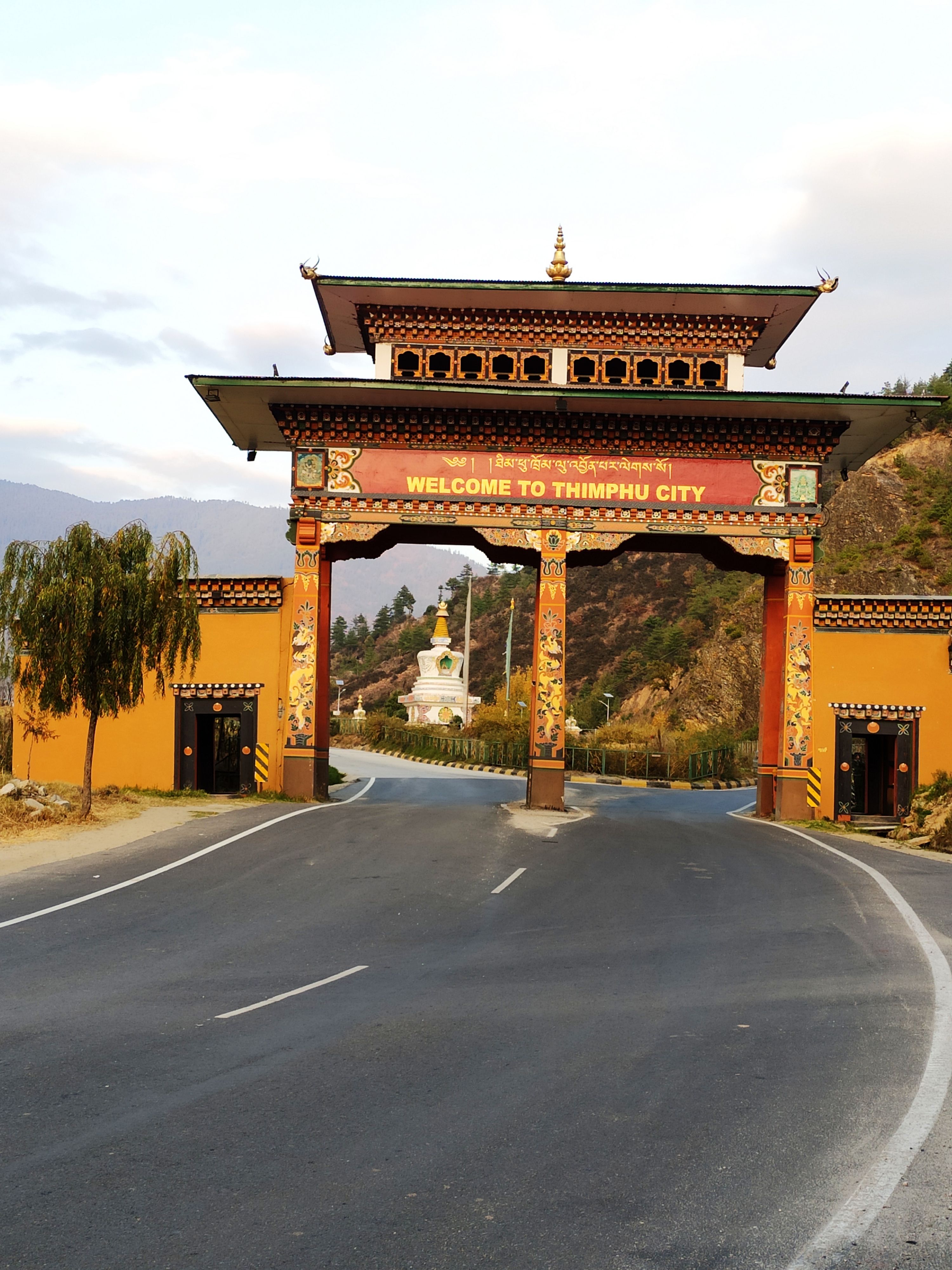 Thimpu is situated at a height of over 7600 ft on a hillside on the banks of Thimphu Chhu river. Today we will head out and explore the Bhutanese capital (Approx. Time Frame: 9:00 a.m. to 1:00 p.m.). keep your cameras ready and snap the beautiful architecture of Thimphu. We will visit the National Memorial Chorten- This stupa was built in 1974 in the memory of Bhutan's third King, His Late Majesty, King Jigme Dorji Wangchuk, who is popularly regarded as Father of modern Bhutan ; and then head to Buddha Point (Kuensel Phodrang), visitors can get a good overview of the Thimphu valley from here; this 169 ft high statue made of bronze, seated on a lotus throne is a marvel, after paying homage there we shall visit Chang Gangkha Monastery, the oldest temple in the valley which also leaves the visitors amazed with a panoramic view of the Thimpu Valley.
Kabir Gyaan – Thimphu is the only world capital without any traffic lights.
In the afternoon we will proceed for sightseeing (Approx Time Frame: 2:00 p.m to 5:00 p.m) visit the Changlimthang Stadium (the national stadium) & Archery ground (Archery is the national sport of Bhutan). Feel like a warrior after watching them, archers? We then head to The Jungshi handmade paper factory (Closed on Saturday, Sunday & Govt. Holiday), that uses traditional methods to produce the authentic Bhutanese paper known as Deh-sho and local crafts shops. A very long day indeed, let's head back to the hotel for the night.
Day 04: Thimphu to Punakha /Wangdue via Dochula pass (Approx 70 km / 2.30 hrs)
Today we will be riding to Punakha after obtaining a permit (Permit is not issued on Saturdays, Sundays & Govt holidays) with a stop en route at Dochu La Pass (3,100 meters), where on a clear day you can get spectacular views of the highest mountains of Bhutan. Capture the enthralling mountains and landscapes during a photo break then drive to the warm valley of Punakha. Visit Punakha Dzong built at the confluence of the Po and Mo Chu Rivers in the 17th Century by Shabdrung Ngawang Namgyel which served as the capital of Bhutan until 1955.
Kabir Gyaan– The Punakha Dzong is closed in winter months when the monk's body is in Punakha.
Trust me this is the most beautiful piece of architecture I have seen yet. We shall then visit Chhimi Lhakhang in Punakha. This is known to the world as the Fertility Temple, couples wishing for a child visit the monastery. After a long tiring day spend the night in Punakha.
Day 05: Punakha /Wangdue to Paro (Approx 160 km / 4 hrs)
Chubo Dele! Kabirians, we are heading towards the end of our trip and I bet you can't wait to head out. Today we will drive to Paro (Alt. 2200 m/7,300 ft). For all you Kabirians who are nature lovers, Paro will be a treat for your eyes. On the way, we will enjoy the view of Shaba River Point and Paro airport view.
Kabir Gyaan– Paro airport is the most difficult commercial airport in the world you will know this when you see it.
Let's check in at the hotel and then head to Rinpung Dzong (also known as Paro Dzong) which has a long and fascinating history. Its correct name is Rinpung Dzong which means 'Fortress on a Heap of Jewels'. This fort was used to defend the Paro Valley from invasions by Tibet. After stepping back in history if we get time we would visit Kichu temple which is the oldest temple in Bhutan followed by an overnight stay in Paro.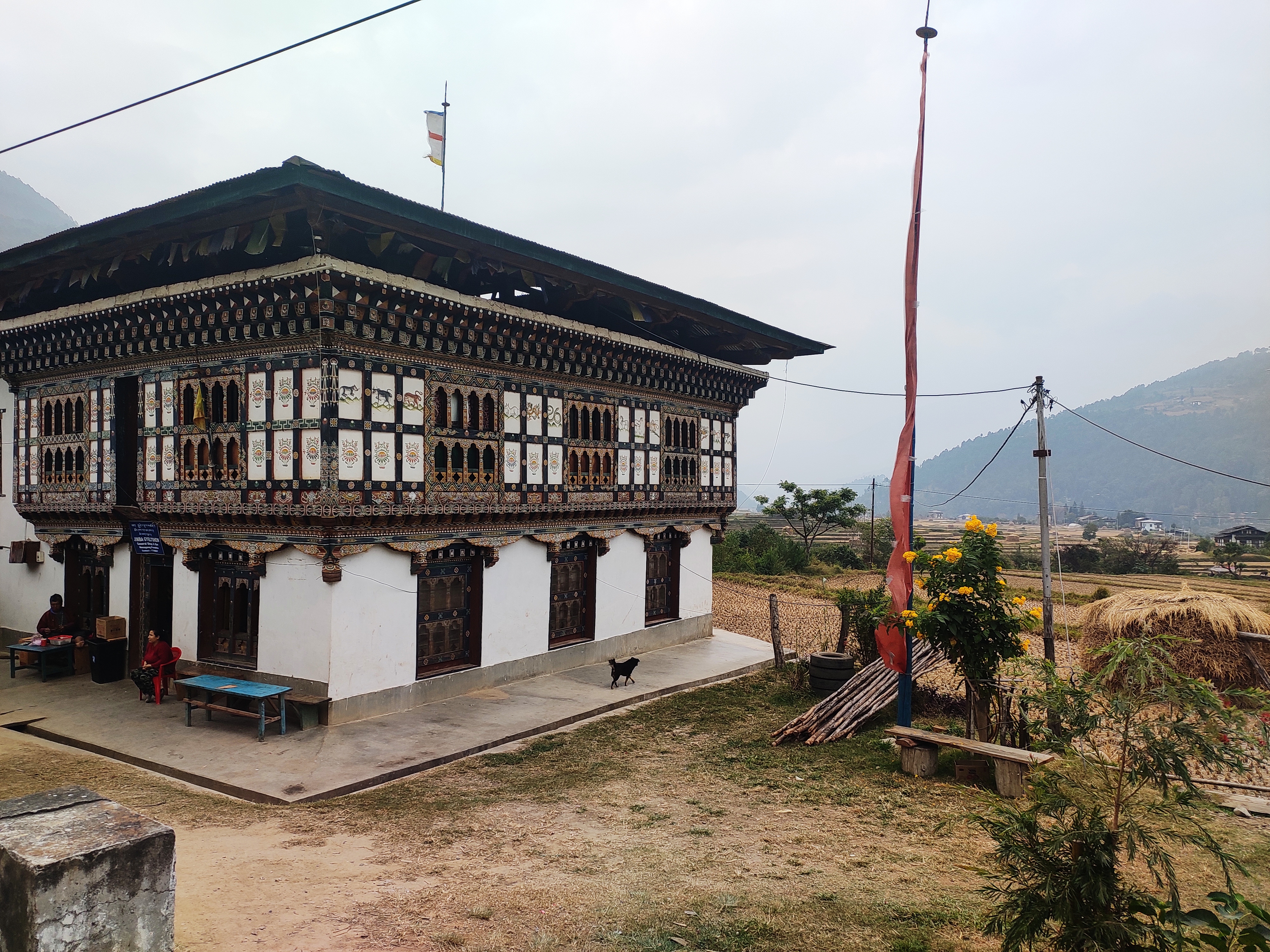 Day 06: Hike to Taktsang
Tired already? Trust me the best is yet to come. Today, have a leisurely breakfast and we will proceed for an excursion to the famous Taktshang Monastery (Tiger Nest) which is a 5 hrs hike. Taktshang Monastery is located at top of about 800-meter cliff in Paro (a breathtaking spectacle, indeed.) It takes slightly more than an hour and a half to reach the monastery on foot from the nearest road point. Taktshang or the Tigers lair, as the monastery is widely regarded as one of the most important and sacred in Bhutan. Its history is associated with the visit of Guru Padmasambhava, the Indian saint who came to Bhutan in the 8th century AD. The cave was named Taktshang after Guru Rinpoche flew into the cave from Kurtoe Singye Dzong in eastern Bhutan riding on a tigress. Later in 1692 the fourth DrukDesi Tenzin Rabgye started to construct monastery and finally completed after three years in 1694. The view swept me off my feet, and I cannot wait to see your amazed faces.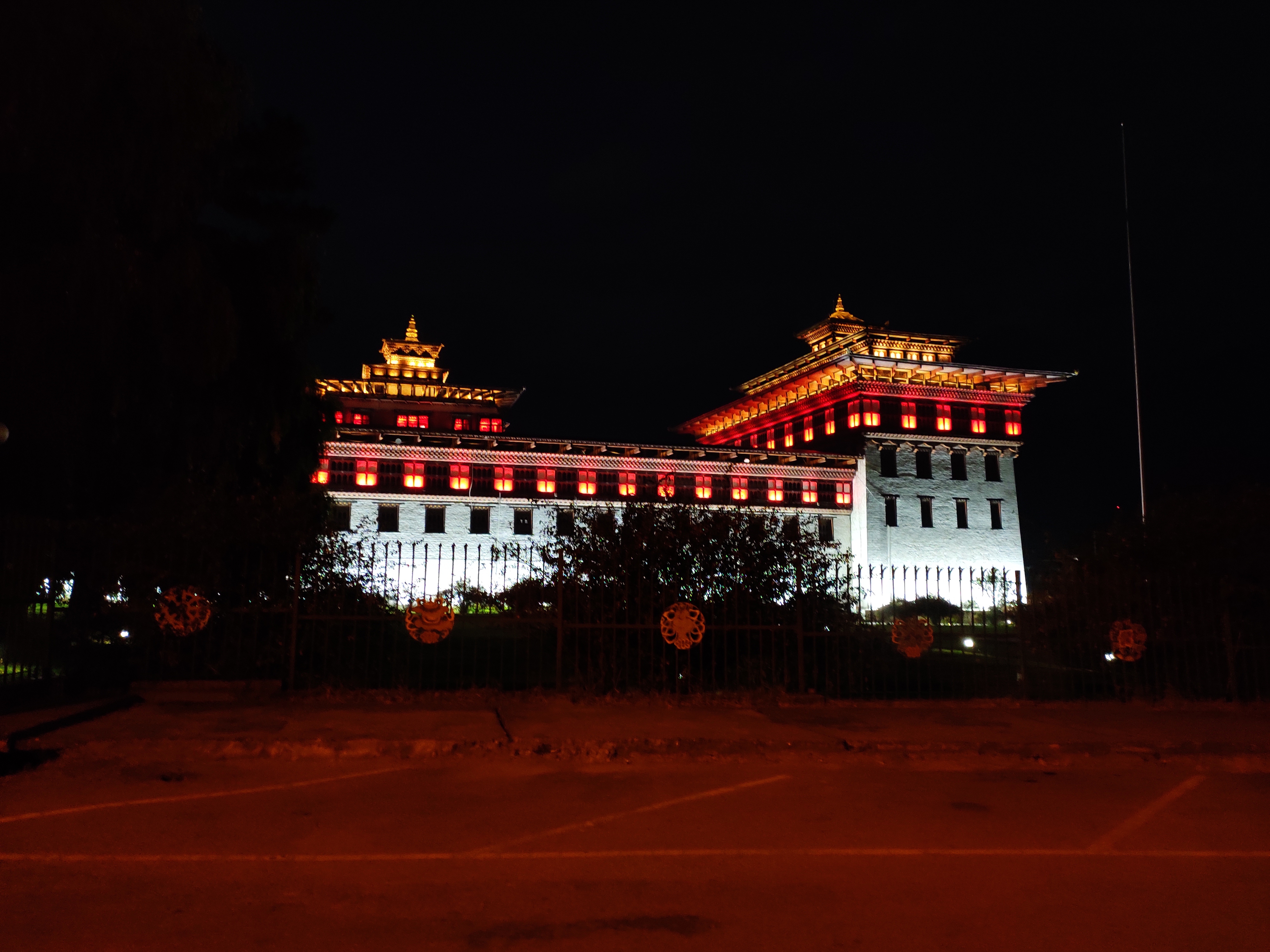 Day 07: Phuentsholing to Bagdogra airport
With this on the 7th day, our trip comes to an end. We will drive to Bagdogra airport for the departure.