Eleven Reasons why you must do the Trip to tirthan valley with ChalKabira:
We are visiting the pretty Jalori pass and trekking to the Serolsar Lake. Where will experience 360 degree views of Himalayas.
We will visit the architecture marvel – ChehniKothi Fort, a 100ft feet tall & 200 odd years old, which survived the 1904 kangra earthquake.
We will visit the pristine Jibhi & Serlosar Lake – Himachal's best-kept secret.
Because you will see the most beautiful views of your life at jalori pass,
We'll be going to a small Himalayan village and mingle with the locals, play with the kids and pet few doggies the entire town is colourful and has a warm inviting vibe to it. Welcome to the slow life!
Because we are staying in camps at gorgeous places. Do we need to describe the feeling of stay at placing where you have most amazing night sky.
We are going to stay up nights, play loads of games, and have conversations and more.
We are going to bath in waterfalls, maybe catch the trout fish too.
There will be BonFires and Group Games – Stay excited for this part as usual
Because we are going to sit by a lake, sit on a mountain, sit by ourselves and absorb the beauty of it all, and the silence that talks to us. And at other times, we will take a hundred photographs and freeze a lot of memories for ourselves, and with the new friends that we made on this trip.
Itinerary:
Day 01: Departure from Delhi.
We shall depart from Delhi by late evening for the trip.
Day 02: Reporting at Sajwara Base Camp, overnight at Jibhi
After deboarding at Aut, we shall head to jibhi/Tirthan Valley.
It shall be a 2 hrs (Approx 50 km) of Road Trip.
Our base camp would be – Sajwar village (Approx. 8500 feet). Sajwar village is remote location at the heart of Tirthan valley, offering mesmerizing view of apple orchids and natural greenery.
Late evenings, we can the beautiful nearby location (Jaloda and Kansar forest).
Home to variety of evergreen trees and spices of animal. On arrival tea and evening snack and rest for the day followed by dinner with light music and overnight stay at base camp.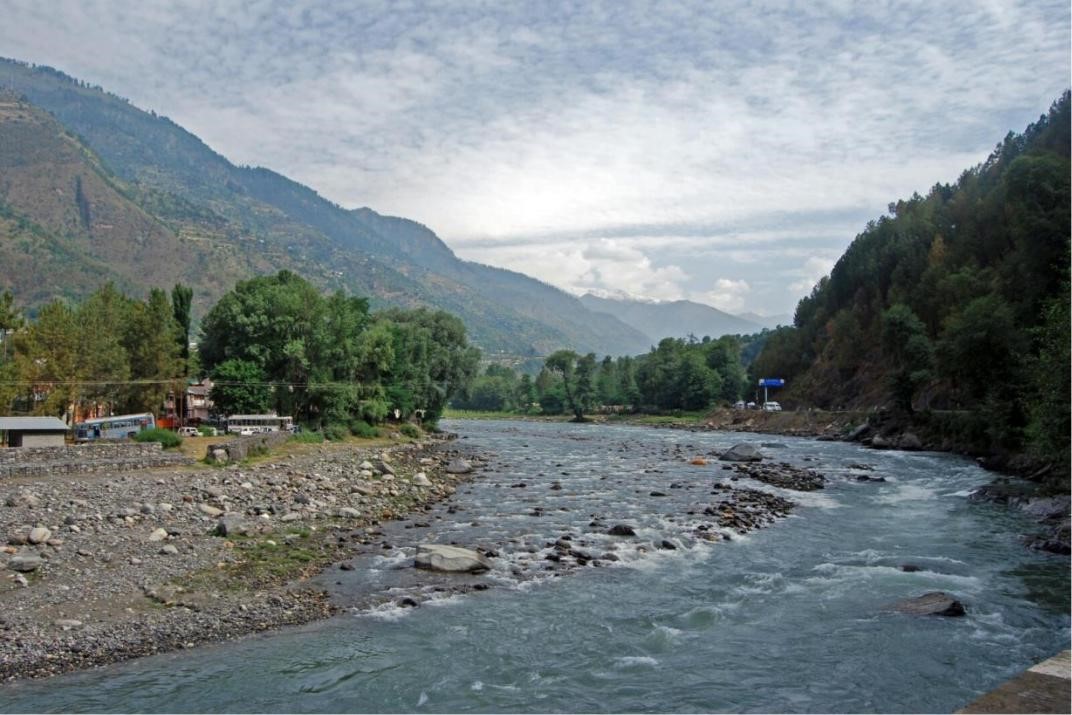 Day 03: Base Camp to Serolsar Lake.
Wake up again to one of the most beautiful view you shall ever get, post an amazing hot tea and breakfast, we shall depart to Jalori Pass. It is also the very place where YEH JAWANI HAI DIWANI movie was shot.( Yeah, you got it right, the movie which inspired the founder of travel community to start with "ChalKabira" )
Jalori pass is the scenic pass that connects Tirthan valley to Rampur and Kinnaur Valley, Jalori pass. Mythical lakes and picturesque mountain passes make this the perfect hike on your weekend getaway here in Tirthan valley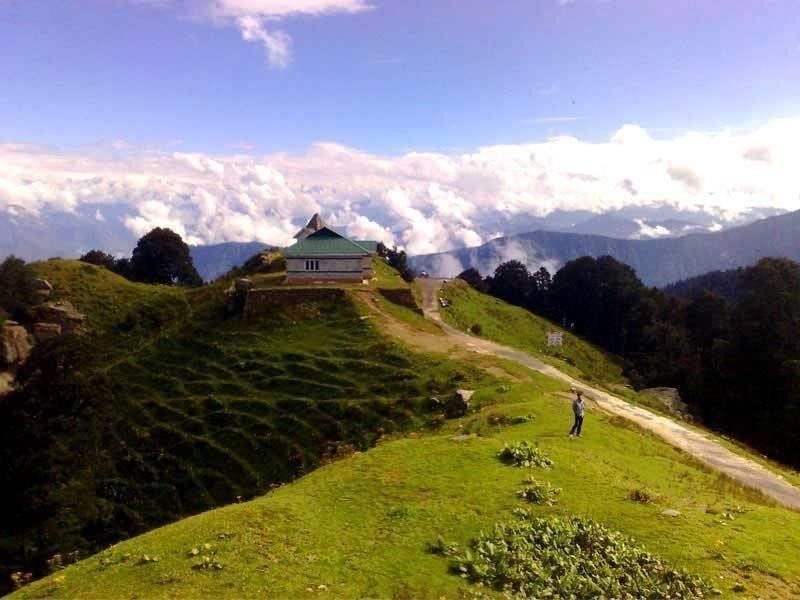 Jalori pass is a place situated at High Mountain with approx. 10800 feet above from sea level. It is in kullu district. From here we can experience 360 degree view of the Himalaya, Dhauladhar and Kinnaur ranges which is awesome and unseen before for new visitor. A scenic view of Jalori pass shows deeply us beauty of Himalaya's nature. At Jalori pass we will visit KALI MATA TEMPLE & SEROLSAR LAKE.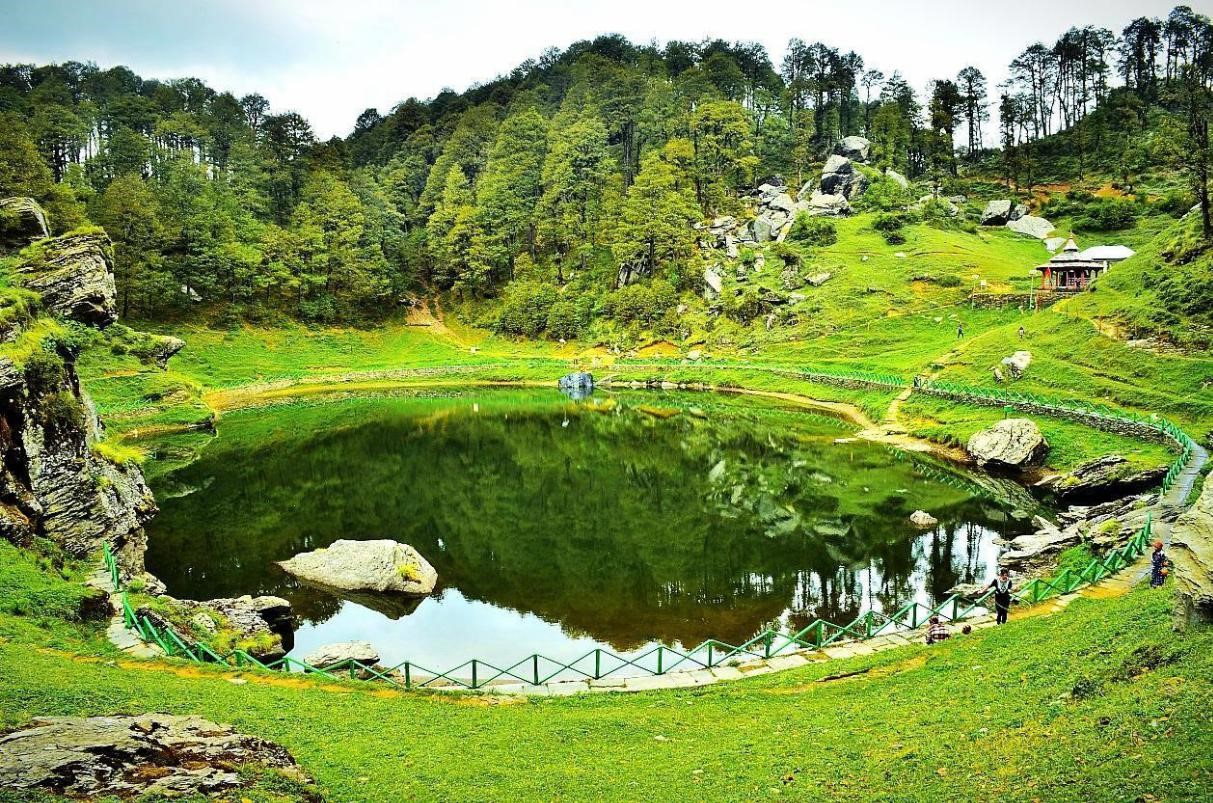 SEROLSAR LAKE – a holy lake offering view of pine trees surrounding it making it look not less than heaven. The Serolsar lake as big as a football ground and gets covered by snow during snow time. Its home to rare spicies of kharshoo trees, the other major excursion nearby SerolsarLake is Budhinagin temple which is believed to be the mother of 60 nag devtas in himachal.
surrounded by tall trees where not a single leaf ever floats on its surface. Local lore has it that birds pick up every leaf that ever falls on the Sarlosar. Hike over to Raghupur Fort, a good 3 kilometres from Jalori Pass through majestic oak and rhododendron forests. At 3540 metres above mean sea level, very little remains of the original structure beyond portions of its outer walls, but the fort does have spectacular views all around.
Lunch at Jalori Pass. Arrive back to camp at tea/snack time, Bonfire/Campfire in the evening & Dinner with light music and Overnight stay at the Base Camp.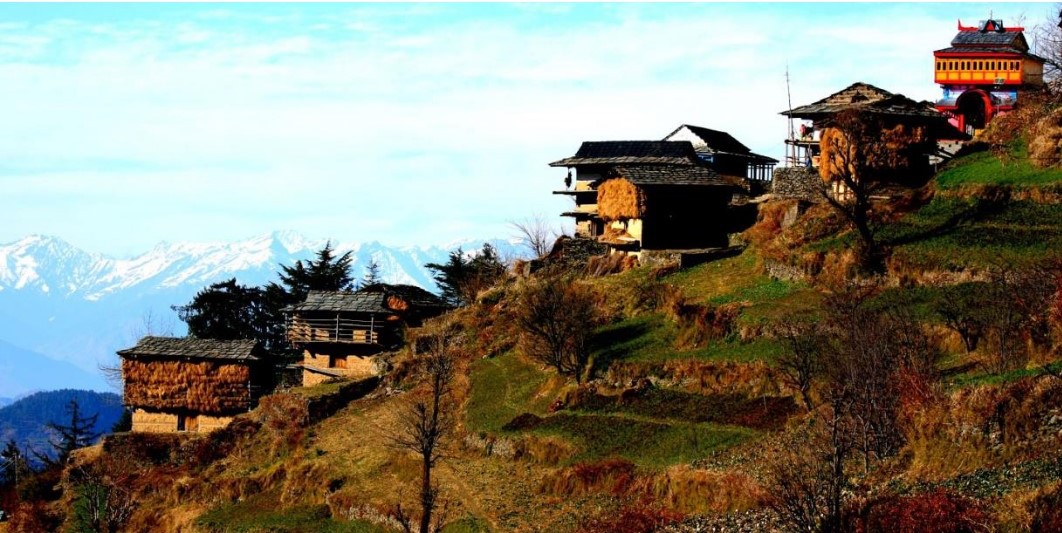 Day 04: Camp Site to Chenni Kothi, Departure for Delhi.
After fresh up & breakfast proceed to ChehniKothi by vehicle till Bagi. 14 km drive from Camp site and another one and half hour climb up hill from the Baggi (Shringa Rishi Temple the gate is at an altitude of 6004 approx) through the dense deodar forest covers and apple orchards around the small village Chehni. There is no road reaching the village, and hence one needs to go on foot. It takes about 45 minutes or an hour to reach on foot from the road depending on your stamina. You will have a glimpse of the life in a Mountain Village and a 40-45 Meters high Kath- Kuni Style of architecture "CHEHNI KOTHI" The height of Chehnikothi is around 30 m..
Our trail is full of experience like dense forest impressive scenery, and melodious sound of birds. Around evening we shall leave for delhi, paying a farewell to the mountains and hoping for more such life experiences to coming in future.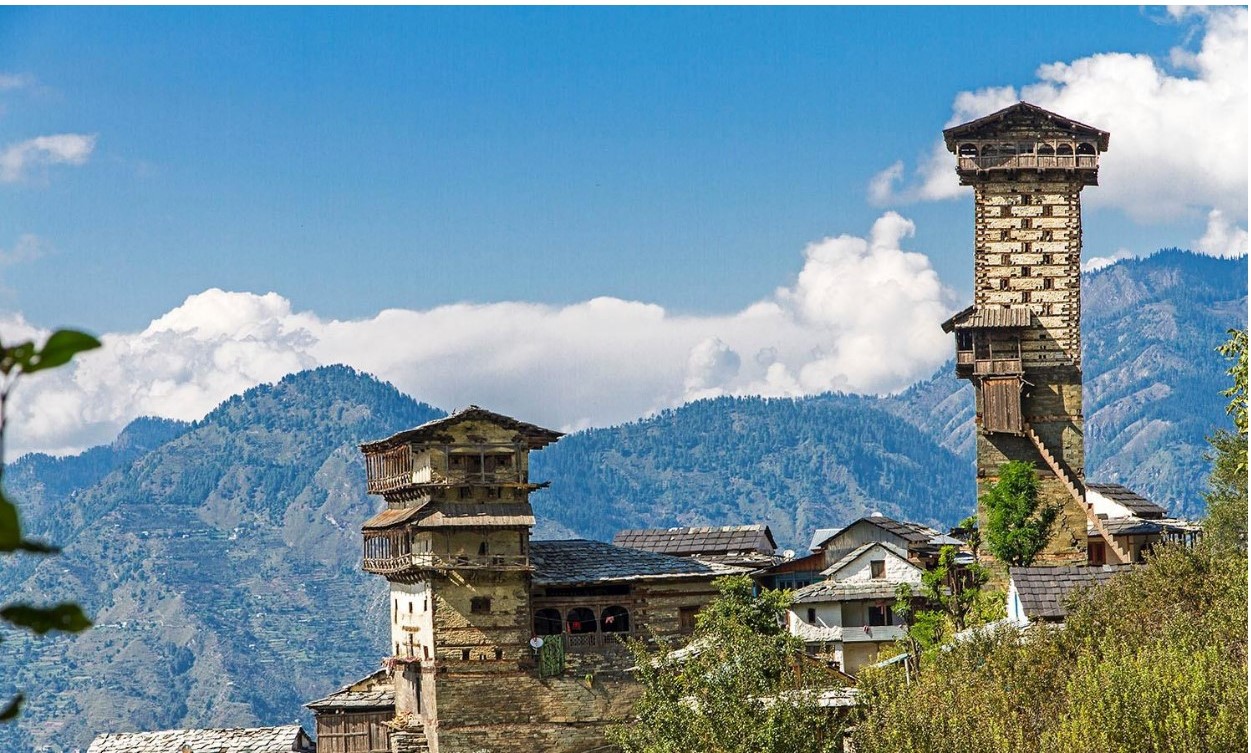 Day 05: Reach Delhi in the morning